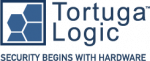 Website Tortuga Logic
Recently uncovered chip vulnerabilities, such as Spectre and Meltdown, serve as a harsh reminder that our systems can only be as secure as the weakest link. Since their discovery three years ago, hardware vulnerabilities have seen an exponential increase. They exploit weaknesses in chip design and low-level firmware and frequently cause irreparable damage across the semiconductor industry affecting both our enterprise and consumer digital infrastructure.
Tortuga Logic offers leading-edge products and services to help customers detect and remediate security weaknesses during the semiconductor design process. Its Radix line of products augments existing chip verification flows and enables design teams to fix security flaws as chips are developed while giving security teams ongoing insight to drive the overall security program.
Reporting to the Chief Technology Officer, the Program Manager will be responsible for providing essential program management for both commercial and government programs. He or she must have strong attention to detail and have superior organizational skills to ensure project schedules are being maintained and organized. The Program Manager will be central to interfacing with Tortuga Logic's customers, engineering teams, and operations teams to ensure timely and organized delivery of milestones for project schedules.
Responsibilities and Duties
Work closely with customer/government counterparts to ensure constant communication and timely milestone deliveries
Manage tasks and deliverable schedules for government-funded R&D programs and commercial services
Create technical status reports and documentation to be delivered to customers
Interface with engineering and operations teams to ensure timely deliverables
Detailed documentation and tracking of project schedules
Present frequent status updates to management and operation teams
Qualifications and Skills
5+ years of prior Program Management expertise
Prior expertise with managing deliverables of government contracts
Effective communicator both internally to an organization and externally to customers
Strong organization skills and attention
Passion for the success of the entire team
About Tortuga Logic
Tortuga Logic is a San Jose, CA-based cybersecurity company that provides industry-­leading solutions to address security vulnerabilities overlooked in today's systems. Tortuga Logic's innovative hardware security technologies detect and prevent hardware security vulnerabilities from pre-silicon to runtime that are undetectable using current methods of security analysis.