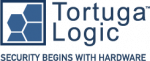 Website Tortuga Logic
Tortuga Logic, a System-on-Chip (SoC) level cybersecurity company, is seeking a SoC Security Architect for our Silicon Valley office. This individual will work closely with our R&D team, field team and customers in the development and delivery of unique & innovative products to address the growing need for secure SoC designs. At Tortuga Logic, our goal is to help the world's leading SoC design companies identify security vulnerabilities at the hardware/software boundary. Our proprietary technology pinpoints expensive security bugs in SoC silicon prior to tapeout.
As SoC Security Architect, you will be tasked with building out security threat models to drive the validation and definition of our products. As part of the R&D engineering team, you will be integral to the specification and qualification of our existing and emerging products. You will become the security expert for our products, and consequently assist the field applications engineers and our customers in the successful deployment of our products.
Our products identify security vulnerabilities in modern SoC designs. Your familiarity with the architectures, IP, and software configurations (such as a secure boot) are essential. Additionally, your knowledge of verification methodologies is a plus, but not a requirement. You should be an expert in security concepts including cryptographic algorithms and protocols, software authentication, secure hardware configurations, and secure boot processes.
Your primary responsibility will be to drive security use models for our products, interface with security professionals in the industry, and drive new product features for the internal R&D teams. The role is primarily technical and internal, but there will be occasional travel to conferences or to meet with customers.
Necessary qualifications:
Expert level engineer with a minimum of 10 years of proficiency in SoC security architecture including planning, threat modeling, and past experiencing interfacing with hardware verification and design teams.
Deep knowledge in one or several of the following technical areas:  cryptography (protocols and widely used algorithms), secure boot, software authentication, threat modeling, penetration testing, or hardware fuzz testing.
Preferred qualifications:
Bachelors (MS or PhD preferred) degree in Electrical Engineering, Computer Engineering, or equivalent field
Experience with SoC security architecture planning and threat assessment.
Experience interfacing with internal hardware verification and design teams
Deep knowledge in Computer Security or familiarity with Computer Security topics