Timing Application Engineer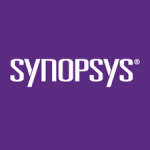 Job Description and Requirements
At Synopsys, we're at the heart of the innovations that change the way we work and play. Self-driving cars. Artificial Intelligence. The cloud. 5G. The Internet of Things. These breakthroughs are ushering in the Era of Smart Everything. And we're powering it all with the world's most advanced technologies for chip design and software security. If you share our passion for innovation, we want to meet you.
Our SignOff business is all about PPA of high-performance silicon chips—faster. We're the world's leading provider of solutions for designing and verifying advanced silicon chips. And we design the next-generation processes and models needed to manufacture those chips. We enable our customers to optimize chips for power, cost, and performance—eliminating months off their project schedules.
We're looking for Sr Applications Engineer to join our team. Does this sound like a good role for you?
This is an exciting opportunity to be part of applications engineering team that supports the industry leading SignOff Solution. The primary focus of the Application Engineer (AE) is to drive increased usage of STA PrimeTime. Pre-sales tasks include product developing and testing, articulating the prowess to our customer's design team and management. Post-sales tasks include customer training and advance collaboration initiatives for product enhancements. The job involves working closely with users/customers and multiple organizations like R&D, marketing, among others.
Key Qualifications
Deep Synopsys tool, PrimeTime experience and knowledge are required
Knowledge of STA, Power, Reliability, IR variations and signal integrity related issues are required
Timing Closure and Tape-out experience is added advantage
Proven TCL knowledge is preferred
Excellent verbal and written communication skills are mandatory. Prior customer facing role is a plus
BSEE or equivalent, required with 6 years of experience, or MSEE, or equivalent with 4+ years of experience
Share this post via:
---