Technical system planner (f/m/d) control and safety technology PT1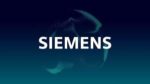 Website Siemens EDA
Siemens Mobility is an independently managed company of Siemens AG and has been a leading provider in the field of mobility for over 160 years. Our core business includes rail vehicles, railway automation and electrification solutions, turnkey systems and the associated services. We have always been very innovative to make travel faster, safer and more comfortable. Today we need new solutions for new challenges such as climate change and increasing global populations. That's what drives us. That's why we design mobility with passion and are always one step ahead. Through digitization, we make infrastructures intelligent and create opportunities that get us from A to B sustainably and seamlessly. Our 38,200 employees are mobility pioneers who help
What are you contributing?
In your future role, you will be part of a newly created team and secure our position as an innovation driver and strong partner of Deutsche Bahn AG. Together we are pursuing the goal of digitizing all rail traffic in Germany.
In the course of this, you will gain in-depth insights and in-depth knowledge of Siemens Mobility's interlocking and level crossing technologies.

Together with the team, you will process planning documents across all work phases in the areas of ESTW (DSTW) and ETCS, train number reporting systems (ZN) and train control (ZL) as well as level crossing protection systems (BÜSA).

To do this, you use forward-looking planning tools such as ProVi LST and ProSig 7.

You will also be involved in the processing of cost plans in the iTWO tool, the creation of service specifications and the inventory plan documentation.

You coordinate closely with the cross-site team.
What are you bringing with you?
You have completed vocational training as a technical draftsman (f/m/d) or technical system planner (f/m/d).

You also have several years of professional experience in technical drawing or technical system planning.

Furthermore, you convince with good knowledge in the field of planning the control and safety technology Deutsche Bahn AG and know the relevant guidelines of the AG.

You bring practical knowledge in the application of ProSig 6 and are good at handling train path data from Deutsche Bahn AG.

In addition, you have good knowledge of German, both spoken and written.
What do we offer you?
Mobile working / remote working
With us you have the opportunity to work hybrid. That means you can be mobile to a significant extent. We have officially regulated this by means of a company agreement.
Inclusion & Diversity
At Siemens Mobility, we fight against injustice and inequality. With us you will find an environment in which you can be yourself and belong.
purpose
We are pioneers of mobility. With us you make an active contribution to the turnaround in traffic and climate protection in a market of the future, because our transport solutions reduce CO2 emissions all over the world.
advancement
We offer you comprehensive training opportunities for your professional and personal development. With our Learning Campus, we have an in-house service provider with a wide range of online and offline offerings.
You can find an overview of our benefits here .
How do you contact us?
www.siemens.de/mobility
if you want to find out more about Siemens before you apply.
+49 (9131) 17 52430
if you would like to clarify initial questions personally with our recruiting team. The contact person for this job advertisement is Ms. Saskia Wieting.
www.siemens.de/karriere
if you would like more information about jobs and careers at Siemens.
We value equal opportunities and welcome  applications from people with disabilities .
Share this post via:
---