Technical Support Manager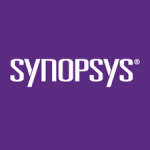 Website Synopsys
Job Title:  Manager of Technical Support
Synopsys is in the process of building out a world-class Global Support organization and is looking for an experienced leader to take our initiatives to the next level. The Manager of Technical Support is responsible for the development and on-going management of our Burlington, MA technical support team
The Manager of Technical Support is responsible for ensuring high levels of customer satisfaction by managing high quality and productivity guidelines. The ideal candidate has experience successfully building out a scalable, swarm based support model across multiple channels (e.g., email, chat, community), all while creating a vibrant, dynamic, customer-focused culture.
This individual's primary responsibilities are to expand our existing Americas support team, help improve our escalation capabilities, and put in place initiatives to monitor and improve key KPI's for efficiency and customer satisfaction.
As the leader within Support, this individual will lead a highly skilled team and instill diligence, enuthusiasm, a sense of urgency and efficiency when meeting the operational needs of the customer and the business at large. They will also work cross-functionality with other Synopsys departments, acting as the central voice for the department, and work to align product support and serviceability efforts with the company goals and initiatives – proactively identifying challenges and providing cross-functional solutions.
Responsibilities
Identify areas for strategic improvement in regards to the systems, processes, policies and procedures

Build and manage a support team capable of supporting:

Multiple tiers of support

24/7 support availability

Complex enterprise solutions and products

Communications across various platforms: email, chat, phone

All sales channels: Enterprise, Midmarket, Partner, SMB

Aggressive SLAs (eg. <1 hr response time)

Oversee the handling of Tier 1 and Tier 2 support functions across the Americas, including the transferring of tickets between tiers and offices.

Establish reporting to track team efficiency and coverage

Create a customer-centric culture focused on finding solutions and delighting customers

Make Synopsys a best-in-class support operation

Coach, support and develop talent within the team; manage employees' growth and career trajectory and scale the team by sharing opportunities for increased effectiveness and efficiency while also identifying the key barriers for success

Serve as a key stakeholder, working with cross functional teams to build out relevant help resources

Raise the Bar – work continuously with the team to ideate, build and scale new ways of thinking / approaches to raise the bar in terms of the value we are bringing to our customers
Minimum Requirements
Bachelors degree

6+ years of experience in the Customer Service industry

2+ years management experience

2+ experience managing geographically dispersed support teams

An inspirational leader who enjoys hiring, developing, mentoring and motivating top talent.

A strategic thinker with strong analytical skills who is able to use data to find solutions

Experience working in a Security and Software Quality company (highly recommended)

Experience supporting On Premise and SaaS Software Solutions

Willingness to travel to customer and other Synopsys sites
Share this post via:
---