Technical Support Engineer – Weekend Nights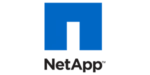 Website NetApp
About NetApp
We're forward-thinking technology people with heart. We make our own rules, drive our own opportunities, and try to approach every challenge with fresh eyes. Of course, we can't do it alone. We know when to ask for help, collaborate with others, and partner with smart people. We embrace diversity and openness because it's in our DNA. We push limits and reward great ideas. What is your great idea?
"At NetApp, we fully embrace and advance a diverse, inclusive global workforce with a culture of belonging that leverages the backgrounds and perspectives of all employees, customers, partners, and communities to foster a higher performing organization." -George Kurian, CEO
Opportunity for a 3-night workweek!  Looking to join a fast-paced and challenging technical team where you can put your knowledge to use? NetApp is growing our Cloud support teams across the US, Europe, and APAC.  In support of that mission, we are seeking a Technical Support Engineer with some Cloud experience and a strong desire to learn on a continuous basis. We are looking for eager individuals who love debugging and solving technical problems throughout a technology stack, to join our team and help deliver amazing capabilities to market.  You will deliver high-quality solutions to customers through email, phone, and chat, and meet priority-based SLAs. You are responsible for diagnosing, troubleshooting, and debugging complex software, file system, or network systems in various hyperscalers environments. You are responsible for reporting design, reliability, and maintenance problems or bugs to NetApp engineering teams located across the globe.
*** This is a weekend night shift opportunity, with a schedule of Friday, Saturday, and Sunday, 7pm – 8am Eastern / 6pm – 7am Central. This position is eligible for a 15% shift differential.
Experience with providing technical support services, including handling customer cases through phone/email/chat.
ONTAP or Cloud experience
 A solid understanding of several of the following: Storage and networking infrastructure, Windows and Linux file services (ie. NFS and CIFS/SMB), compute, storage, networking and debugging tools.
Strong command of the English language; both written and verbal communication skills.
Exceptional interpersonal communication and customer service skills are needed to work successfully with customers in high stress and/or ambiguous situations.
Strong aptitude for learning new technologies and understanding how to utilize them in a customer-facing environment.
Ability to follow standard engineering principles and practices, and a creative approach to problem solving.
Creative approach to problem solving.
Typically requires a Bachelor's degree and a minimum of 2-5 years of related experience; or equivalent combination of relevant education/training/certifications and applicable work experience.
Share this post via:
---