Technical Support Engineer – First Shift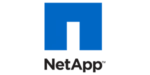 Website NetApp
Early shift SolidFire Technical Support Engineer (9am – 6pm MT/8am – 5pm CT/7am – 4pm ET): Provides technical support to customers, field engineers, technicians, and product support personnel who are diagnosing, troubleshooting, repairing and debugging complex electro/mechanical equipment, computer systems, complex software, or networked and/or wireless systems. Responds to situations where first-line product support has failed to isolate or fix problems in malfunctioning equipment or software. Reports design, reliability and maintenance problems or bugs to design engineering/software engineering. May be involved in customer installation and training. Provides support to customer/users where the product is highly technical or sophisticated in nature.
** This opportunity can be located in Boulder CO, Wichita KS, or Research Triangle Park (RTP) NC. Qualified candidates local to any of these areas need only apply! **
Responding to technical support tickets in an Enterprise environment.
Linking to clients' computers via remote access.
Diagnosing and troubleshooting hardware, networking, and software issues.
Installing new hardware, software, and networking systems.
Sound verbal, written, interpersonal communication and customer service skills are needed in order to work successfully with customers in high stress and/or ambiguous situations.
Strong aptitude for learning new technologies and understanding how to utilize them in a customer-facing environment.
Ability to follow standard engineering principles and practices.
Creative approach to problem solving.
Basic understanding of the following protocols and applications: -NFS, the UNIX remote file sharing protocol -CIFS, the Windows NT remote file sharing protocol -SAN connectivity methodologies for storage systems -TCP/IP and Networking -RAID -NetApp Storage System operating systems such as Data ONTAP or E-Series Operating System (EOS) -NetApp solutions developed around specific applications involving E-Series and/or FAS storage systems -The usage of tools, logs, and support tools needed to analyze system issues (such as perfstat, packet traces, ASUP logs, etc.)
Responsibility and Interaction:•Responsibility -The types of tasks this individual is responsible for are a mix of structured and unstructured tasks.
This individual will apply attained experiences and knowledge in solving routine to moderately complex problems.
This individual interacts primarily with Staff to Director level employees within the function, and the technical team on assigned projects. There will be communication and collaboration with employees in other functions as required.
General direction is provided on routine work, and detailed direction is provided on new projects and assignments; as well as on-going review of activities and priorities. The ideal candidate will be an important contributor or lead on team projects.
Experience with installing, setup and troubleshooting SolidFire products
Experience with eSXI, vCenter VMware, Red Hat is a plus
Experience with Cloud: Amazon Web Services, Google Cloud Platform, Microsoft Azure, Kubernetes also a plus
Typically requires a Bachelor's degree and a minimum of 5-8 years of related experience; or equivalent combination of relevant education/training/technical certifications and applicable experience in a professional work environment.
Share this post via:
---