Systems Performance Analysis Engineer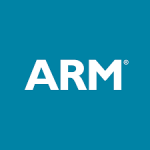 Website ARM
Job ID #: 18473
Job Category: Hardware Engineering
Employment Type: Experienced Professionals
Division: Central Engineering
Department: Central Engineering – Central Technology
Primary Country: UK
Primary Location: Cambridge
Job Description
Would you love to investigate performance issues and suggest product improvements on the different parts of a Mobile Phone's System on a Chip ? Would you like to analyse the performance of Arm's future CPUs, graphics processors (GPUs) and Neural processors (NPUs) when they are working together?
We are seeking highly motivated Engineers with knowledge and enthusiasm in computer architecture, performance analysis, and software development
What will I be accountable for
You will join the Systems Performance Analysis team within Central Technology as the System Analysis Engineer. You will run experiments on a pre-Silicon SoC environment analysing the performance of the different Arm components (CPU, GPU, etc) using use-cases close to the ones run on mobile phones. You will help bringing up some of these use cases and understanding their behaviour on future mobile phones. You will be in charge of finding the different potential bottlenecks and help providing solutions.
More than anything else, you have a willingness to absorb as much as possible about this new challenge. Given the impact and reach of this field, you'll be encouraged to share this knowledge with other specialists across the company. This is centred around promoting and demonstrating the Arm core beliefs and behaviours.
Job Requirements
Essential Skills & Experience
Detailed understanding of computer architecture.
Experience on Python or Perl, Assembly language, ideally in Arm assemble, and programming languages such as C or C++
Excellent interpersonal and communication skills.
Able to work in teams and to collaborate optimally with colleagues in other groups and sites.
Pro-active and self motivating.
Apply, we are willing to hear from you!
At Arm, we are guided by our core beliefs that reflect our rare culture and guide our decisions, defining how we work together to defy ordinary and shape extraordinary:
Desirable Skills & Experience
Experience with Unix, scripting, and source control systems (e.g. Git, Subversion).
Familiarity with one or more CPU instruction sets.
Familiarity with System Verilog
Familiarity with ARM architectures.
Experience with compilers and/or device drivers.
Flair for lateral thinking and problem solving.
Share this post via:
---