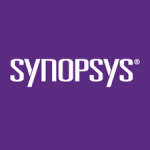 Website Synopsys
Our Silicon IP business is all about integrating more capabilities into an SoC—faster. We offer the world's broadest portfolio of silicon IP—predesigned blocks of logic, memory, interfaces, analog, security, and embedded processors. All to help customers integrate more capabilities. Meet unique performance, power, and size requirements of their target applications. And get differentiated products to market quickly with reduced risk.
Analog Design Engineer, Sr II
You will be part of an R&D team developing high speed analog and mixed-signal integrated circuits for 25+ Gbps SerDes IP. We are looking for an engineer with theoretical knowledge and practical experience to contribute to the team. You will work with a cross functional design team of analog and digital designers from a wide variety of backgrounds. Our design environment is best-in-class with a full suite of IC design tools, supplemented by custom in-house tools, and supported by an experienced software/CAD team.
Job Responsibilities
Review SerDes standards to develop analog sub-block specifications.
Identify and refine circuit architectures to achieve optimal power, area and performance targets.
Propose design and verification strategies that efficiently use simulator features to ensure highest quality design.
Oversee physical layout to minimize the effect of parasitics, device stress, and process variation.
Present simulation data for peer and customer review.
Document design features and test plans.
Consult on the electrical characterization of your circuit within the SerDes IP product.
Job Requirements
PhD with 3 year, or MSc with 5 years of analog IC design experience.
In depth familiarity with transistor level circuit design – sound CMOS design fundamentals.
Detailed design experience with at least one, and familiarity with several other SerDes sub-circuits: receive equalizers, samplers, voltage/current-mode drivers, serializers, deserializers, voltage-controlled oscillator, phase mixer, delay-locked loop, phase locked loop, bandgap reference, ADC, DAC
Aware of ESD issues (i.e. circuit techniques, layout).
Familiarity with custom digital design (i.e. high speed logic paths).
Knowledge of design for reliability (i.e. EM, IR, aging, etc.).
Knowledge of layout effects (i.e. matching, reliability, proximity effects, etc.).
Experience with tools for schematic entry, physical layout, and design verification.
Hands-on experience with physical layout of high speed circuits is a plus.
Knowledge of SPICE simulators and simulation methods.
Knowledgeable in Verilog-A for analog behavioral modeling and simulation-control/data-capture.
Experience with TCL, Perl, C, Python, MATLAB, or other scripting languages is desired.
Good communication and documentation skills.