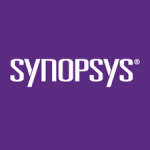 Website Synopsys
The role of this position is to be the product expert to drive the success of Synopsys sign-off tools focusing on product family for timing/SI/power analysis. This person will be the interface between customers and product teams to deploy solutions to help customers successful with their sign-off requirements.
Responsibilities and Duties
Work closely with customer for product deployment, expert training, feature application and support.
Work closely with product team and sales team to achieve business results.
Work independently to complete tasks and assignments, and collaborate as a team to accomplish organization goals.
Qualifications
BS/MS with 3+ years of direct hands-on design experience in using static timing analysis, signal integrity and power analysis.
Expert user of timing/SI/power related commercial EDA tools are preferred
Experience with synthesis/P&R tools and advanced nodes is a plus.
Good command of English and people skills are required.
Self-motivated & independently work alone with strong communication skill
About Us
At Synopsys, we're at the heart of the innovations that change the way we work and play. Self-driving cars, Artificial Intelligence, The cloud, 5G, The Internet of Things. These breakthroughs are ushering in the Era of Smart Everything. And we're powering it all with the world's most advanced technologies for chip design and software security. If you share our passion for innovation, we want to meet you.
Inclusion and Diversity are important to us. Synopsys considers all applicants for employment without regard to race, color, religion, national origin, gender, sexual orientation, gender identity, age, military veteran status, or disability.