Supply Chain Security Specialist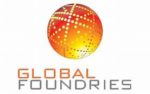 Website GlobalFoundries
About GlobalFoundries:
GlobalFoundries is a leading full-service semiconductor foundry providing a unique combination of design, development, and fabrication services to some of the world's most inspired technology companies. With a global manufacturing footprint spanning three continents, GlobalFoundries makes possible the technologies and systems that transform industries and give customers the power to shape their markets. For more information, visit www.gf.com.
Summary of Role:
GLOBALFOUNDRIES seeks a qualified and experienced Security Professional to execute supply chain security operations on the Malta, New York facility. This position has accountability for meeting GLOBALFOUNDRIES Global Security Policy and Standards and is responsible for ensuring the NISPOM (National Industrial Security Program Operating Manual) compliance of GLOBALFOUNDRIES assets including all individuals on site and our intellectual property.  This Supply Chain Security Specialist will be reporting to the Fab 8 FSO (Facility Security Officer).
Essential Responsibilities Include:
Ensure corporate security guidelines and best practices are met daily.
Be a site security subject matter expert with knowledge and understanding of asset and information protection principles at a manufacturing facility.
Document, develop and update Standard Operating Procedures and protocols for the FSO department.
Maintain knowledge of security industry trends, current issues, and emerging related technologies.
Conduct reviews and audits of supply chain security and NISPOM Compliance.
Serve as support staff to GF (Global Foundries) Corporate FSO and assist in conducting investigations of significant threats and/or the loss or misappropriation of assets.
Collaborate as part of a team to manage event security details and site functions
Work collaboratively with team of global counterparts
Perform all activities in a safe and responsible manner and support all Environmental, Health, Safety & Security requirements, and programs
Other Responsibilities:
Perform all activities in a safe and responsible manner and support all Environmental, Health, Safety & Security requirements and programs
Required Qualifications:
High school diploma or GED equivalent
Willingness to apply for, obtain and maintain a USG (United States Government) personnel security clearance
Preferred Qualifications:
Experience working with regulations and/or strict customer requirements
Experience working with Investigations and reporting
Proven ability to complete deliverables on schedule
Demonstrated experience in a physical or corporate security program
Experience with ISO Standards (common criteria, 27001, etc.)
High proficiency using PC (Personal Computer) applications
Ability to make data driven decisions and proposals with Security Incidents
Experience with Enterprise Access Control Systems and/or Digital Video Systems
Excellent written and verbal communication skills
Effective interpersonal and team-building skills with the ability to work in matrix organization and remote management
Experience with Operational Security (OPSEC) protocols
Demonstrated ability to properly handle confidential or restricted information
Share this post via:
---