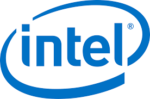 Intel
Job Description
Intel is seeking an  Super Computing Architect Intern to work with a team developing next-generation System and Platform architectures for HPC and AI applications. This is an exciting opportunity to join a team of pathfinding system and platform architects tackling innovative architectures and technologies in pursuit of zettascale computing. This project is very aspirational – a grand challenge that is unifying research agencies, academia, and industry in pursuit of converging HPC, data analytics, and AI.
In this position you will be involved with the following responsibilities:
Analyzes performance bottlenecks in high performance computing systems
Root causes architectural and microarchitectural factors in performance and proposes hardware solutions
Understands software structures and workloads and identifies performance critical factors
Works with benchmark workloads and modeling tools including instruction set simulators cycle accurate simulators code profilers and analyzers
The candidate should exhibit the following behavioral traits: motivated, self-directed and able to work effectively both independently and in a team.
Duration of internship will be approximately 3 months.
Qualifications
You must possess the below minimum qualifications to be initially considered for this position. Preferred qualifications are in addition to the minimum requirements and are considered a plus factor in identifying top candidates. Experience listed below would be obtained through relevant training and or research experience
Minimum skill and experience:
Must be pursuing a Master's or  PhD in computer engineering, electrical engineering, computer science, or related field
Minimum of 6+ months of educational or work experience with:
Research for future technologies.
Performance modeling, trade-off analysis, design of high-performance processors or systems.
Microarchitecture such as pipelined out-of-order processors, cache coherent on-chip multiprocessors, dataflow/GPU, or high performance network fabrics, etc.
Preferred skills and experience:
Understanding of microprocessor architecture concepts from coursework or internships including: cache architecture, system level coherency, shared virtual memory, network-on-chip, on-die fabrics, network protocols, and related computer components.
Familiar with C or other programming language, familiar with Python, and other processing script.
FPGA methodologies are a plus.
Experience with parallel programming concepts, performance and energy modeling frameworks such as M5, Sniper, Pin, etc. is a plus.
Apply for job
To view the job application please visit jobs.intel.com.
Share this post via:
---