Summer 2020 – Software Engineer Intern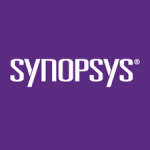 Job Description and Requirements
Synopsys technology is at the heart of innovations that are changing the way we live and work. The Internet of Things. Autonomous cars. Wearables. Smart medical devices. Secure financial services. Machine learning and computer vision. These breakthroughs are ushering in the era of Smart, Secure Everything―where devices are getting smarter, everything's connected, and everything must be secure.
Powering this new era of technology are advanced silicon chips, which are made even smarter by the remarkable software that drives them. Synopsys is at the forefront of Smart, Secure Everything with the world's most advanced tools for silicon chip design, verification, IP integration, and application security testing. Our technology helps customers innovate from Silicon to Software, so they can deliver Smart, Secure Everything.
Synopsys Software Integrity Group helps organizations build secure, high-quality software, minimizing risks while maximizing speed and productivity. Synopsys, a recognized leader in application security, provides static analysis, software composition analysis, and dynamic analysis solutions that enable teams to quickly find and fix vulnerabilities and defects in proprietary code, open source components, and application behavior. With a combination of industry-leading tools, services, and expertise, only Synopsys helps organizations maximize security and quality in DevSecOps and throughout the software development life cycle. For more information, go to www.synopsys.com/software.
This position is for someone looking for a summer internship.
Participate in our vulnerability response and remediation

Support security integration in our SDLC process

Evaluate application security tools for internal consumption

Develop new automation and tooling to improve the detection and prevention capabilities

Identify, report and fix security specific technical debt

Work with product teams to perform design and code review
Skill Requirements: 
Basic knowledge of security concepts on relevant courses, self-learning or past internships

Familiarity with identifying and remediating web application vulnerabilities including OWASP Top 10

Attacker mindset: Passion for breaking into secure web application

Familiarity with security tools category such as static analysis, dynamic analysis

Familiarity with Docker containers

Knowledge of technologies like: Java, Spring, XML, AJAX, JavaScript, Python, SQL, UNIX scripting, HTML5, CSS, Nodejs

Knowledge of security tools are beneficial like: Burp Proxy, Firebug, Nmap, AppScan
Education Requirements:
– Currently pursuing a BS (or higher, e.g., MS) in computer science or related technical field

Share this post via:
---