Summer 2020 – Legal Intern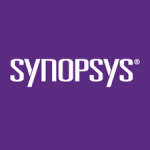 Website Synopsys
Job Description and Requirements
Synopsys technology is at the heart of innovations that are changing the way we live and work. The Internet of Things. Autonomous cars. Wearables. Smart medical devices. Secure financial services. Machine learning and computer vision. These breakthroughs are ushering in the era of Smart, Secure Everything―where devices are getting smarter, everything's connected, and everything must be secure.
Powering this new era of technology are advanced silicon chips, which are made even smarter by the remarkable software that drives them. Synopsys is at the forefront of Smart, Secure Everything with the world's most advanced tools for silicon chip design, verification, IP integration, and application security testing. Our technology helps customers innovate from Silicon to Software, so they can deliver Smart, Secure Everything.
The Legal Department of Synopsys, Inc. is looking for two qualified candidates interested in a summer internship. The program is designed to provide interns with a holistic, in-house experience. They will work directly with seasoned attorneys on a variety of legal matters impacting publicly-traded, multinational technology corporations, including intellectual property, mergers and acquisitions, corporate governance and board matters, SEC filings, employment counseling, inbound and outbound licensing agreements and confidentiality agreements, litigation, and vendor contracts. They will also have opportunities to shadow attorneys at court hearings, contract negotiations, internal strategy sessions, depositions, and other professional activities.

Interns will be exposed to outside law firms providing legal advice as well as at networking events. Each intern will be paired with a mentor within the Legal Department. In May, they will be invited to attend the Legal Department's annual offsite meeting where they will interact with colleagues from around the world, learn about the technology industry, and receive updates on developing legal issues affecting Synopsys' business. Other social events will follow.
We welcome candidates who wish to explore different practice areas but also try to accommodate those with specific interests.
Legal internships are fulltime and last approximately eight weeks. Start and end dates are flexible.
Skill Requirements:
– Applicants must have excellent research and writing skills. Enthusiasm, a desire to learn, a good work ethic, and a collaborative spirit are essential.
Education Requirements:
– Applicants must be current students in their 1L or 2L year at a top tier law school, with a strong academic record. Practical experience is a plus.
Share this post via:
---