Strategy, Learning & Communications Manager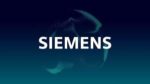 Here at Siemens, we take pride in enabling sustainable progress through technology. We do this through empowering customers by combining the real and digital worlds. Improving how we live, work, and move today and for the next generation! We know that the only way a business thrive is if our people are thriving. That's why we always put our people first. Our global, diverse team would be happy to support you and challenge you to grow in new ways. Who knows where our shared journey will take you?
The Strategy, Learning, & Communications Manager guides the formation and execution of our business strategy as it pertains to a highly visible project in the Dallas/Fort Worth area. Being present onsite is a must; some virtual/remote work may be possible. This role will be responsible for our people training, qualification, & overall development. This role is moreover responsible for site internal/external communications & key process strategies. The successful candidate will be an experienced, proactive, analytical / problem-solving, people leader who thrives in an innovative, fast-paced environment. This role will report directly to the Plant Manager and work regularly with site Leadership Team.
The Strategy, Learning, & Communications Manager will drive collaboration across teams as it relates to near-term strategic priorities and the long-term vision of opportunistic work. This role will be responsible to manage the site's Training & Qualification department, & for oversight of the site's Culture Champions team. Lastly, this role is responsible to produce accurate and thoughtful assessments, and to advance impactful initiatives, while balancing a variety of priorities and goals.
You will make an impact by:
• You can assemble, develop, & manage the site Training & Qualification department to ensure all site training, qualification, & development activities are strategically linked to the organization's mission and vision.
• You have a strong sense for what matters most, independently prioritizing your work to enhance the return on your investment and the impact on the business.
• You can find the signal through noise while distilling complex information into a format that supports effective decision making.
• You enjoy relationship-building and collaboration to influence peers and upper leadership to shape outcomes.
• You delight in solving problems and can identify or recommend the right tools for the job that will lead to concrete insights and results.
• You can bridge the gap between concepts and real-world results, seeing initiatives through from start to finish.
• You seek out new types of problems, value having your assumptions challenged and can thoughtfully engage in productive forms of debate.
• You are equally comfortable being deep in the details as you are operating at the 10,000-foot level.
• You are a strategist but consider yourself a generalist with a diverse knowledge base and set of experiences that equip you to work across domains and business functions.
You'll win us over by having the following qualifications:
• Bachelor's degree
• MBA, MS or equivalent experience preferred.
• 8 – 10 years of experience in a strategic leadership role in Education or Human Resources.
• Strong analytical skills, including advanced Excel and PowerPoint skills with a track record of building sophisticated data models and compelling presentations.
• Excellent oral and written communication skills
• Demonstrated ability to anticipate, identify and plan for obstacles or barriers to learning and performance support solutions.
• Ability to build collaborative relationships with all levels in the organization.
• Strong administrative, organizational, and project management skills with the ability to manage projects simultaneously and deliver within scope, on time and budget.
• Ability to multitask and handle a high volume of work accurately.
• High Level of professionalism and excellent customer service skills
• Must be a self-starter.
You'll benefit from:
• Siemens offers a variety of health and wellness benefits to our employees. Details regarding our benefits can be found here: https://www.benefitsquickstart.com/siemens/index.html
• The pay range for this position is $109,200 – $187,200 nd the annual incentive target is 10% of the base salary. . The actual wage offered may be lower or higher depending on budget and candidate experience, knowledge, skills, qualifications and premium geographic location.
Share this post via:
---