Standard Cell Library Applications Engineer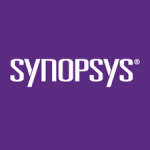 Job Description and Requirements
At Synopsys, we're at the heart of the innovations that change the way we work and play. Self-driving cars. Artificial Intelligence. The cloud. 5G. The Internet of Things. These breakthroughs are ushering in the Era of Smart Everything. And we're powering it all with the world's most advanced technologies for chip design and software security. If you share our passion for innovation, we want to meet you.
Our Silicon Design & Verification business is all about building high-performance silicon chips—faster. We're the world's leading provider of solutions for designing and verifying advanced silicon chips. And we design the next-generation processes and models needed to manufacture those chips. We enable our customers to optimize chips for power, cost, and performance—eliminating months off their project schedules.
Product Applications Engineer
We're looking for Product Applications Engineer to join our team.
Does this sound like a good role for you?
This is an exciting opportunity to be part of a fast-paced Product Applications Engineering team that is changing the industry landscape in the area of library characterization and transistor level timing analysis. As a specialist in characterization, you will work closely with customers and RDs to solve complex technical challenges in areas of statistical analysis, electro-migration, timing & power modeling, signal integrity analysis. Through innovative techniques and ideas, you will help enable customers to accurately validate these components in standard cells, high speed custom macros, low power circuits, complex programmable logic circuits and memory designs.
Key Qualifications BSEE/MSEE 5+years of experience in at least one area – custom digital design, standard cell design/characterization, memory design/characterization
Solid understanding of timing, power, statistical and electro-migration characterization and signal integrity

Experience with applications deployment on cloud architectures (AWS, Azure, etc) desired

Knowledge of static timing analysis and path level correlation using STA tools desired

Experience with industry standard tools like Siliconsmart, PrimeLib, NanoTime, Liberate, NCX, PrimeTime , PrimePower and Library Compiler

Working knowledge of Spice tools like Finesim, CustomSim, Hspice, PrimeSim, Eldo and Spectre

Working knowledge of scripting languages like Unix Shell, Perl, TCL

Self-motivated, excellent time management and able to work autonomously on resolving technical problems       

Strong inter-personal and communication skills (prior AE experience is a plus)
Preferred Experience
Pre-sales activity: Participates in technical benchmarks, methodology presentations and demos to articulate the advantage of our solution

Post-sales support: Participates in customer tape-outs using Synopsys' products, as well as customer training and on-site support.

Drives product improvements and innovation by bringing customer inputs and vision into Synopsys R&D

Provide skillset growth into customer relationship management
Inclusion and Diversity are important to us. Synopsys considers all applicants for employment without regard to race, color, religion, national origin, gender, sexual orientation, gender identity, age, military veteran status, or disability.
Share this post via:
---