Stage / Internship: sensor modeling in AVxcelerate H/F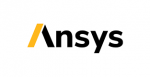 Website ANSYS
Summary / Role Purpose
In the context of our autonomous vehicle simulations, our AVxcelerate Sensors & Rendering team oversees the modeling and simulation of automotive sensors such as cameras, lidars and radars. These simulations are due to run as fast as real hardware and are used by our clients to train perception algorithms. The goal of this internship is to improve/implement a prototype that will enhance further our sensor simulation portfolio, with a particular focus on the accuracy of its physics, and the performance of the simulation algorithm. The intern needs to have a strong background in physics, math, and simulation. Knowledge in optics, electromagnetism and acoustics is an advantage.
Key Duties and Responsibilities 
Work on physics-based sensors modeling and simulation.
Testing the model under different use cases.
Demonstrate and document the work done.
Minimum Education/Certification Requirements and Experience
You are validating a Master 2 in Physics, Engineering, or a related field of study.
Experience with physics simulation and programming.
Preferred Qualifications and Skills 
Physical wave optics and acoustics.
Geometrical ray optics and acoustics.
Ray tracing theory and techniques.
Programming languages (C++ is an advantage).
GPU computing.
Details
Duration : 6 months.
Location : Valbonne, France.
Share this post via:
---