Staff Systems Design Engineer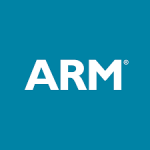 Website ARM
Arm's hardware is at the centre of the computing and connectivity revolution that continues to transform the way people live and businesses operate. Working as a team and engaging with the world's most famous technology companies, we are driving innovation into all areas that compute is possible to help us build better solutions for the billions of people using our technology worldwide.
As we continue to grow, we need the best engineers to join a team responsible for the development of sophisticated compute subsystems. Soon, you could be using your talents to develop the technologies that will enable the very latest compute solutions in today's markets!
What will you be accountable for?
Systems team mission is to enable our partners by delivering a secure, performant and reliable hardware and software that are easy to use. Design Engineers in the Systems Group are responsible for driving the specification and development of the next-generation of compute systems. Working in a highly focused group within Arm's Central Engineering Systems Development team in the UK, where you will help craft our next generation compute systems using pioneering technologies, methodologies, and tools whilst working closely with architects and other design, verification and implementation engineers, you will also be expected to support less experienced engineers.
As a creative design engineer with a knowledge of subsystems and SoCs you will form part of a team integrating IP and developing logic for subsystems
Working with the project team to understand and review the subsystem architecture, and develop the design specifications
Your key responsibilities will include writing micro-architecture specifications, developing the RTL, fixing bugs and running various design checks
supporting the verification team to review test plans and helping debug design issues.
Work with the performance analysis team to evaluate and improve subsystem performance.
You will also contribute to developing and improving the design methodologies used by the team.
Guiding other members of the team as needed to enable the successful completion of project activities.
You will have the opportunity to lead technical activities that the team is working on.
You will balance other opportunities such as working with Project Management on activities, plans, and schedules
What skills, experience and qualification do you need?
Bachelors (BS) or Masters (MS) in Electrical Engineering or Computer Engineering – although other degrees will be considered with meaningful work experience
You will need experience of RTL design for sophisticated ASIC products & SoCs
Your ability to make trade-offs between power, performance will be vital.
You possess the knowledge of Verilog, System Verilog or VHDL
Exposure to all stages of design will be crucial: initial concept, specification, implementation, power analysis, testing, documentation and support
Exposure to producing specifications and documentation describing sophisticated designs
Ability to work under time-scale pressure and meet targets without compromising on quality
Understanding of the fundamentals of computer architecture and systems
Must have practical experience of working on Processor based system designs
Knowledge of shell programming/scripting (e.g. Tcl Perl, Python etc.)
Share this post via:
---