Staff Formal Verification Engineer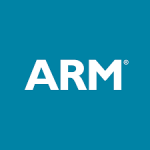 Website ARM
In the fast-moving world of CPU Verification, Formal Methods are becoming crucial to the success of today's ever-accelerating development cycle. Arm's CPU Group is looking for engineers with experience in Formal Verification who desire to be at the cutting edge of applied formal methods. We are offering the chance to become part of a dedicated team that will deploy Formal on the next generation of CPU designs. This is an opportunity to influence design & verification decisions and shape the future of technology that will fuel billions of devices world-wide.
You will apply Formal Methods to CPUs developed in the Cambridge design centre, with the opportunity to collaborate with our global Formal Teams across Arm. The role entails investigating, creating, developing and deploying new Formal Verification techniques on live projects. You will use the industry's best available tools and be in close contact with EDA tool vendors. You will work alongside Arm's brightest formal experts to plan and implement Formal Verification to exceptional quality.
Job Requirements
Education & Qualifications:
In order to be considered, you will need at least a Bachelor's degree in Electronic Engineering, Computer Engineering, Computer Science or another relevant subject. Other STEM degree types may also be considered.
The candidate must have:
Experience in functional verification or digital hardware design
Familiarity with formal methods (e.g. SVA, PSL, model checking, theorem proving)
Essential Skills:
An engineering mentality and passion for digital design
Understanding of fundamental verification concepts
A keen interest in processors and digital systems
Understanding of computer architecture & micro-architectural concepts
Knowledge of hardware description and verification languages, such as VHDL, Verilog/SystemVerilog, PSL
Strong reasoning skills
Excellent attention to detail
Ability to understand and map abstract formal concepts into designs
Creativity and ability to communicate ideas effectively
Good inter-personal and teamwork skills
Desirable Skills & Experience:
Familiarity with industry-standard formal verification tools
Understanding of the end-to-end verification processes, from test plan creation through to verification closure
Proficiency in scripting languages, e.g. Python/Perl/TCL
Proficiency in shell programming/scripting
Familiarity with Arm architecture and instruction set
Familiarity with model-checking techniques
Exposure to invariants and abstractions
Understanding of assume-guarantee reasoning
What are the desired behaviours for this role?
At Arm, we are proud to have a set of behaviours that reflect our open culture and guide our decisions, defining how we work together to defy ordinary and shape extraordinary.
These behaviours are assessed as part of the recruitment process:
Delivery of results – You demonstrate a can-do attitude and you drive to overcome obstacles, acting with a sense of urgency because you're passionate about what you do.
Partner/customer focus – Your tendency to put your partners and customers first in all that you do by understanding their needs and striving to achieve positive outcomes.
Creativity/innovation – Possessing curiosity and a passion for driving continuous improvement through spotting opportunities and seeking the views of others.
Collaboration/communication – Your ability to forge lasting relationships which are built upon mutual trust, open communication and sharing of information and success.
Personal impact/influence – You listen to different perspectives, evaluate, persuade and carefully shape your work to deliver truly impactful results.
Team / personal development – You take time to drive your own development, while also encouraging team members and partners to do the same.
Share this post via:
---