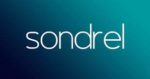 Sondrel
Sondrel India is looking out for talented ASIC/SoC Design Engineer professional with minimum 5 years' experience who will work as part of a design team.
Why work for Sondrel?
You will be exposed to cutting-edge technologies and work on projects down to 7nm.
Opportunity to work on applications such as AI, Automotive, Fintech and Internet of Things (IoT).
World Class Customers.
Multi-cultural, multinational work environment with challenges.
Work for one of Europe's leading concept-to-silicon design centers and play a key role in working on a variety of exciting projects.
Become an integral member of a truly global business with excellent opportunities for continued learning and skill development.
Work Life balance.
Purpose of role:
A key technical contributor on ASIC and IP/SoC development projects, working very closely with the ASIC engineering management to define and implement digital IP/SoC designs and integrate these and 3rd party designs into customer ASICs and SoCs.
The role involves working with customer requirements and providing technical advice and solutions in collaboration with multi-site development teams in producing high-quality designs.
The candidate will co-ordinate and contribute to the technical elements of the design process using a range of hardware description languages and tools. The candidate will also be involved in providing verification support based on their microarchitectural knowledge and ensuring clear communication of risks and issues to other teams using a variety of media, including high quality documentation.
Responsibilities:
Keep up to date with relevant engineering advances in the field and ensure that Sondrel is kept at the forefront of the state-of-the-art technologies, methodologies and design processes as used in the industry
Provide technical and practical support to junior team members to assist them in resolving problems and developing skills.
Drive the analysis of customer requirements and implementation of functional digital designs and integration flows for complex SoCs.
Collaborate with all engineering disciplines, providing traceable communication of issues, advice, and suggestions.
Support engineering management team in the co-ordination of designs and methodologies across the company and provide program management team with realistic estimates of technical risks and design effort.
Duties/Activities:
Development, maintenance and deployment of proprietary scripts and tools used in the design and database management of ASICs/SoCs.
Deployment of industry-leading EDA tools for design quality assurance, power optimisation, constraints generation and synthesis/timing analysis.
Collaborate with architects to define microarchitecture of IPs and translation into sound, efficient RTL designs. Also provide innovative solutions to complex SoC integration issues.
Communicate effectively with wider engineering teams and provide communication channels for less experienced engineers.
Create and present technical papers for internal or external distribution.
Qualification:
UG/PG: B. Tech /B.E. – Electrical, Electronics/Telecommunication, Computers with 5+ years' experience in ASIC/SoC Design project implementation
Essential:
Minimum of 5 years' experience;
Follows broad instructions
Excellent knowledge of digital design concepts
Contributes to technical projects with limited guidance
Provide technical guidance and communication channels to Consultant engineers
Some ability to work independently but will work as part of a team.
Solves problems of moderate-advanced complexity
Applies judgment in interpreting results and conducting quantitative analysis
Integrates thorough technical knowledge within discipline
Interacts with more experienced team members and managers to resolve complex problems
Applies knowledge of multiple sub function(s)
May lead or train others on the team
Contributes to technical white papers
Contributes to sales support as part of a team effort.
Desirable:
HDL coding – VHDL, Verilog, System Verilog
System design knowledge – clock domain management, reset schemes and power management
Knowledge of ARM processor subsystem
Knowledge of bus protocols – AXI/AHB/ACE
Design checking – Lint, CDC, LEC
Design for Test
Low power design methodology, power intent definition and implementation – UPF/CPF
Synthesis, constraints generation, STA, timing report review, design optimization, ECO fixes
SoC level verification – HW/SW co-verification, multi-mode simulation, Gate-level simulation
Database Management
Good into Perl, Python, C TCL, IP-XACT
Prior experience in design and development of automotive SoC preferred.
Knowledge of SoC design for functional safety and ISO26262 compliance will be an added advantage.
Attributes:
Excellent communication and time management skills
Self-organisation and ability to respond to changing priorities quickly
Team player and self-motivated
Ability to work under pressure
Organisation and problem-solving skills
Excellent attention to detail
Able to work under own initiative
A willingness to travel on an occasional basis and work the required hours
Technical planning
Technical supervision of engineers
Ability to estimate risks and effort requirements
Remuneration / Benefits:
Competitive remuneration including a company financial bonus.
Fantastic opportunity to join a rapidly growing cutting-edge design company.
Excellent training and career-progression. opportunities with the option for exemplary candidates to lead and manage their own team
Opportunity for international travel to other Sondrel sites.
Share this post via:
---