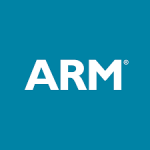 Website ARM
Job ID #: 17714
Job Category: Software Engineering
Employment Type: Experienced Professionals
Division: Development Solutions
Department: DSG Enterprise HPC Engineering
Primary Country: UK
Primary Location: Manchester
Additional Country: UK
Additional Location: Cambridge
Job Description
We are looking for a skilled and hardworking compiler engineer who is passionate about producing quality software to join our engineering team.
In the course of this role, you'll have the opportunity to learn about and use the world-leading supercomputers that we support. Our tools are used by industry, government and academia to perform ground breaking scientific research and simulations, such as weather forecasting, modelling the big bang and simulating the human brain.
You shall help develop our commercial LLVM based compilers (C/C++ and Fortran), analysing and improving the performance of workloads running on Arm hardware. You will also work closely with the LLVM community, making contributions to the open-source LLVM compiler. Previous experience working with LLVM or other compiler toolchains will be helpful, but is not essential.
The HPC group is responsible for developing Allinea tools (the DDT debugger, Map profiler, and Performance Reports), The Arm Compiler, Arm Performance Libraries and the Arm Instruction Emulator.
Main Duties

You will work as a member of our Arm Compiler for HPC team and alongside our Quality Engineering and Performance Libraries teams.
Your role as a software engineer will require you to:
Identify and implement changes to our LLVM compiler, libraries and open source applications to improve the performance of benchmark workloads.
Enhance the LLVM compiler framework to support new Arm architectural designs. This framework is used internally by the Architecture team in the development of those designs and externally to support our commercial HPC compiler, and to push forward the capabilities of the open source LLVM framework. You can also expect to work on upstreaming code to the open source LLVM community.
Develop our automated test frameworks to defend the functionality and performance of our commercial HPC compiler.
You will work in our office in the heart of Manchester, where you will be steps away from the dynamic life of the city centre. You will be expected to occasionally travel to events and meet with our partners.
Essential skills and experience:
C and/or C++ programming.
Effectively communicating to persuade and influence internal or external partners.
Application of software methodologies, tools, and processes including code review.
Note: Training may be provided if you have only a subset of these key skills.
Qualifications:
You will be educated to degree level or have similar relevant experience.
Desirable Skills & Experience

The following is a selection of skills used across our projects.
You do not need to have experience with any of these to apply or succeed in your application.
Open source community citizenship including code commits and reviews.
Compiler development, particularly LLVM.
Test development using Continuous Integration tools such as GoCD, Jenkins or Robot, and maintenance of test infrastructure using DevOps frameworks such as Chef or Ansible.
Optimising code for performance.