Sr Product Marketing Manager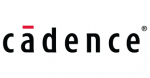 Website Cadence
Position Description:
Join a high performance team focused on growing Cadence's successful Verification IP (VIP) business while leveraging sales of related Cadence product lines. Expand team strength and provide overall product marketing responsibility for several protocol groups of Verification IP solutions.
Position Requirement:
BS/BTech/BE in EE/CS or equivalent required, MBA and/or ME/MTech/MS in EE/CS preferred with total 8 to 15 years experience required.
Job Location – Noida/Bangalore
3+ years in Product Management/Product Marketing/ Product Engineering or Application engineering.
5+ years of experience with semiconductor design and verification domains.
Ability to translate complex concepts and technologies into business-oriented value propositions
Experience with advanced IPs and protocols such PCI Express, USB, Ethernet, DRAM, Ethernet is preferred
Excellent communication skills and ability to work in cross-functional team environment
Strong analytical and problem-solving skills
Responsibilities include:
Be the expert on key industry players and protocol market conditions and trends for the cutting edge HW interfaces
Deliver market and competitive analyses.
Drive product strategy and product directions to meet business goals
Define product functionality and positioning together with R&D and Product Engineering teams
Define product priorities and key enhancements. Update and deliver Product Line Plans and roadmap quarterly.
Lead the cross-functional protocol teams.
Work closely with sales to understand customer needs and identify strategic engagements for new technology;
Work closely with standards bodies to understand and influence product direction and to enhance Cadence's reputation and influence.
Coordinate outbound campaigns to include creative use of social media/blogs/ internet and participation in corporate events
Coordinate product collateral, sales training materials, and success stories/references. Regularly train and interact with the sales channel.
Directly interact with prospects and key customers to ensure Cadence delivers to market needs and to ensure excellent customer experiences. Expect around 20% travel.
Share this post via:
---