Sr Principal HW Design Engineer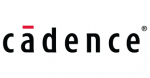 Website Cadence
Key responsibilities
Responsible for the design, bring-up and sustain of hardware system platform.
Continuously develop and apply technical domain expertise in Hardware Engineering. Maintain a strong, high level of competence in Electrical and/or Computer engineering to promote the incorporation of relevant technology into products and/or processes; and provide leadership and guidance to junior technical staff members.
Establish and maintain Engineering Hardware standards, procedures, performance levels and documentation requirements. Propose and lead process improvement initiatives to drive breakthrough productivity and quality. Lead design reviews.
Strong technical domain expertise in Electrical Engineering principles, concepts, and methods, and global standards compliance in order to work through technical issues of design integrity, manufacturability, and quality issues mitigation.
Qualifications
Minimum of 10 years of experience in developing board level hardware and systems
Demonstrated leader in guiding junior HW engineers.
Proven success in taking at least one system product from concept to production.
Experience in high speed interface design
Experience with schematic capture software
Good communication especially in creation of plans and reports.
Familiarity with volume manufacturing methods and processes is a plus.
Ability to lead and contribute to cross-functional teams, demonstrate good interpersonal skills, be able to operate independently and multiplex your time between many diverse tasks.
Bachelor degree in Electrical Engineering.
Share this post via:
---