Sr. Principal Engineer – Numerical Modeling & Architectural Design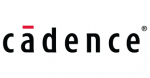 Website Cadence
This is an opportunity to join a dynamic and growing team of engineers developing extremely high-speed wireline communications transceivers in CMOS silicon.
This job opening is for Numerical Modeling & Architecture, helping guide the selection and specification of transceiver components using mathematical and computer modelling techniques.
The candidate will collaborate with analog designers, digital designers, applications engineers, and marketing specialists to help guide tradeoffs among conflicting design goals, and as such will be responsible for the performance of the end-to-end system.
This will also require involvement in lab characterization and analysis of finally realized designs.  The position is full-time in our San Jose office.
Position Requirements:
The ideal candidate will have several of the following:
The ability to think through engineering systems end-to-end and identify bottlenecks and weak points.
Strong mathematical skills, in particular relating to linear systems (Fourier analysis, filter theory, etc.)
Deep knowledge of communication systems fundamentals
Strong coding skills for simulation and modelling, as well as data analysis
Good experimental skills.
Good knowledge of signal processing (DSP) algorithms and architecture.
Good working knowledge of physics of signal propagation
Good working knowledge of basic circuits
Demonstrated capacity to self-educate themselves to pick up new fields of expertise
The ideal candidate will likely have a PhD in the mathematical or physical sciences.
Share this post via:
---