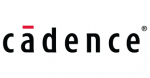 Website Cadence
Job Responsibility:
Second Line Foundry Support, including Tech LEF/Reference flow deliver.
Job Requirement:
– A bachelor's degree is essential and 8+ years' experience in IC design, electronic engineering or computer science applications.
– Ability to understand and articulate technical issues, (and knowledge of) design products and their applications.
– Requires working knowledge of one or more programming languages, and effective communication and soft skills.
– An MS degree and/or working experience in multi-nation IC design house is a plus.