Sr Lead Global Supply Mgmt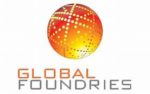 Website GlobalFoundries
About GlobalFoundries:
GlobalFoundries is a leading full-service semiconductor foundry providing a unique combination of design, development, and fabrication services to some of the world's most inspired technology companies. With a global manufacturing footprint spanning three continents, GlobalFoundries makes possible the technologies and systems that transform industries and give customers the power to shape their markets. For more information, visit www.gf.com.
Summary of Role:
GF is seeking highly skilled and motivated Procurement professionals to become part of our global Capital Equipment Sourcing Group as a Commodity Head leading the CVD/PVD category across all GF sites.
Essential Responsibilities Include:
Defines and drives global sourcing strategy in alignment with the Commodity Managers from each region to ensure the long-term, in-time cost-effective supply of Equipment, Spares, Consumables, and Maintenance.
Is the primary interface to the global suppliers in the respective commodity, managing GF's relationship up to the suppliers up to C-level.
Ensures global supplier development, aligned across regions.
Bundles demand, performs, and closes global negotiations. Ensures globally aligned terms and contractual coverage with suppliers in scope.
Is the point of contact managing escalations for internal stakeholders in the respective commodity.
Ensures regular contact with all internal and external stakeholders defining current and future needs and supporting interdisciplinary work to influence and optimize internal processes and procedures.
Supports escalations for equipment, service, and parts supply issues together with the advance module engineering team, industrial engineering, inventory management, SQE, and CMT.
Identifies improvement potential and alternative equipment, services, and parts sourcing opportunities on a global scale. Proactively monitors global industry developments within the global supply base. Assessing opportunities for GF to bring new suppliers, product alternatives, and innovations to the existing procurement landscape.
Coordinates the Supplier Performance Ratings in each region for commodity/category and suppliers as assigned.
Performs benchmarking, spend, and commodity analysis.
Manages supply risk (SWOT analyses and risk strategies) and works on establishing mitigation plans.
Ensures close and clear communication with the procurement leadership team as well as executive stakeholders in each region.
Performs sourcing-, cost- and savings reporting as well as controlling of activities against forecast.
Ensures proper contract coverage together with the sourcing team including analysis of contractual agreements to prepare negotiations, initiate appropriate measures, and manage the availability of supply and leadtimes.
Supports internal customers in case of escalations related to supply issues, purchase order, and payment execution.
Other Responsibilities:
Perform all activities in a safe and responsible manner and support all Environmental, Health, Safety & Security requirements and programs
Required Qualifications:
Bachelor/Master degree in Engineering or Business or relevant field of study.
5 years of relevant work experience with direct experience in negotiations and sourcing for high-volume manufacturing in a global Procurement organization.
Experience in building strong relationships internally and externally and the capacity to influence Business Owners at all Levels to use Procurement and Strategic Sourcing capabilities.
Ability to lead projects/project management, influencing and convincing customers, presentation skills and selling the value proposition of procurement.
Must be able to travel internationally.
Preferred Qualifications:
Master's degree in Engineering or Business or relevant field of study.
Extensive experience in negotiations and proficiency at sourcing skills & functions including demonstrated ability to drive Strategy Development, Contract Management, Supplier Performance and Risk Management, Market Intelligence and Industry Trend Monitoring for the assigned Commodity/Category.
Demonstrated experience in change management projects with measurable, positive business outcomes.
Exceptional interpersonal and team skills with a collaborative approach and excellent communication skills (written and verbal)
Experience in the semiconductor industry and/or manufacturing startups.
In-depth knowledge of Semiconductor Capital Equipment Commodities including Spares, Consumables and Maintenance, preferably with exposure to CVD/PVD.
Share this post via:
---