Sr Director, Strategic Product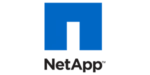 Website NetApp
About NetApp
We're forward-thinking technology people with heart. We make our own rules, drive our own opportunities, and try to approach every challenge with fresh eyes. Of course, we can't do it alone. We know when to ask for help, collaborate with others, and partner with smart people. We embrace diversity and openness because it's in our DNA. We push limits and reward great ideas. What is your great idea?
"At NetApp, we fully embrace and advance a diverse, inclusive global workforce with a culture of belonging that leverages the backgrounds and perspectives of all employees, customers, partners, and communities to foster a higher performing organization." -George Kurian, CEO
Interested in joining an innovative cloud-focused technical business development team? We are looking for a creative, self-driven person to come help us build new cloud  technology initiatives with Azure. If you are passionate about cloud, NetApp is leading data management and optimization with the largest public clouds. Delivering industry-first joint solutions to help our customers meet the ever evolving demands of managing their cloud data objectives and budgets. We are delivering on deep integration capabilities, making it easier for customers to meet their cloud mandates. We are  passionate, technical problem-solvers, continuing to innovate and deliver powerful solutions for production-level cloud-native applications. As a Sr. Director for Cloud Business Development, you will lead new and expand current NetApp technology and program initiatives with Azure. As NetApp continues to grow its cloud presence globally, you are responsible for driving engagements with NetApp and Azure cloud service teams, as well as creating and orchestrating "at scale" GTM programs and enablement for cloud sales and cross functional teams. With the goal of driving continued growth and adoption of NetApp cloud services on Azure. Helping our cross-functional teams map our capabilities to exceptional customer business outcomes. A proven track record of developing and executing go-to-market (GTM) / integrations and programs and initiatives at scale with tangible results, are necessary attributes that will lead to success in the role. In conjunction with developing and executing programs you will be supporting our largest, and most strategic cloud initiatives. Are you passionate about cloud technology and solving business challenges that have big customer impact?
Come innovate and build the future with us.
The role description :
Setting strategic program direction, as well as oversee tactical execution, of insight based programs and go to market activities with a focus on expanding NetApp market share with Azure in our top key pursuit accounts, segments, and verticals.
Using your business experience to drive revenue, develop sales programs and identify new markets and opportunities. You would work directly with the most interesting technology teams, partners, and customers to understand their requirements and turn them into reality
Partnering with Azure platform services and industry teams to identify workloads that impact our cloud data services
A background in mapping the application of technology to customer business scenarios that help our customers understand how to improve their operational outcomes through the use of cloud data services
Your proficient verbal and written communication skills will allow you build sales enablement tools, evangelize our platform with our global customers as well as our valued partners.
Act as a trusted business adviser while deep diving into data, creating high impact programs, and tracking progress while tuning for desired results
Guide cross functional teams to drive NetApp adoption in the key workloads that use the Azure services
Define, drive, measure, manage and coach on workload focused goals across the business
BASIC QUALIFICATIONS
Technical business development, strategic partnerships, solution architect, or product management experience
Advanced understanding of cloud services
Experience with driving an engagement and ability to interact with C-suite
Experience working with cross functional team as IT operations leaders, software developers, and infrastructure and applications architects.
Ability to think strategically and analytically about business, product, and technical challenges
Think and operate like an owner
Travel: 20%
The role is based in USA, preferred Seattle or Bay Area, not required
PREFERRED QUALIFICATIONS
Understanding of how Microsoft works and Azure cloud services
Experience working with large enterprise organizations
Negotiation skills withy business and financial acumen
Analytical skills, and demonstrated ability to turn detailed data analysis into useful strategic insight in order to drive customer adoption and make appropriate recommendations to the business
Verbal and written communications skills are a must, as well as leadership skills Demonstrated ability to work effectively across internal and external organizations is key
Experience with cloud computing and or related fields (IT, software, etc)
MBA or equivalent relevant business experience
Speak other languages
Requires a minimum of 10 years of related experience.
MBA or equivalent relevant business experience
Share this post via:
---