Sr. Credit & Collections Specialist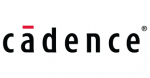 Website Cadence
Timely collections of North America customer accounts receivable to achieve targeted results.  Accounts receivable include multi-million-dollar transactions.  To achieve these results, candidate will be required to develop, foster and manage key relationships with Cadence account managers/directors and customers.
Title: Sr. Credit & Collections Specialist – R42045
Location: San Jose, CA, Sandy, Utah, Austin, TX
Must Haves:
Resolve client-billing problems and address accounts receivable delinquency, applying good customer service in a timely manner.
Provide weekly and quarterly metrics reports with updates on collection status and analysis of movements on the accounts receivable ledger.
Cash receipts – liaise with Order Management and Accounting teams to ensure correct cash application to customer accounts.
Please Note: This is not a Call Center. This is a corporate office, and we are looking for a Sr. Credit & Collections Specialist to join our team.
Requirements:
At least 5 years of collections experience including interaction with a large customer base.
Some credit experience preferred.
Proficiency in Microsoft Office including Excel and Word is essential.
Excellent communication, problem solving, and analytical skills required.
SAP, SharePoint, and Salesforce experience are preferred.
Must be a self-starter capable of identifying and completing critical tasks independently with a sense of urgency.
Must be detail oriented with an eye for accuracy.
Experience in high tech industry beneficial.
Position Responsibility:
Review open accounts receivable and engage in required collection efforts.
Make outbound collection calls/emails in a professional manner while maintaining and improving customer relations.
License key extensions – manage customer software access in line with customer payments.
Prepare cash flow forecasts for customer account portfolio.  This involves examination of existing and future billings for all order types and an assessment of the expected collection dates.
Prepare various reports as required.
Occasional project work.
The annual salary range for San Jose is $65,180.00 – $122,000.00. You may also be eligible to receive incentive compensation: bonus, equity, and benefits. Sales positions generally offer a competitive On Target Earnings (OTE) incentive compensation structure. Please note that the salary range is a guideline and compensation may vary based on factors such as qualifications, skill level, competencies and work location. Our benefits programs include: paid vacation and paid holidays, 401(k) plan with employer match, employee stock purchase plan, a variety of medical, dental and vision plan options, and more.
Share this post via:
---