Sr. Corporate Counsel / Corporate Counsel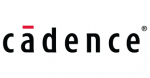 Cadence Legal is looking for an experienced attorney with a "can do" attitude to join the Cadence Americas Commercial team. Cadence has been named by Fortune and Great Place To Work® as one of the 100 Best Companies to Work For® for the past nine years, ranking at #35 in 2023. Cadence's products span a range of industries and applications, including electronic design automation (EDA), IP core licensing, system design and analysis, and molecular sciences. In this role, you will be primarily focused on supporting and enabling our sales team on a variety of types of contracts with customers. You will also lead or support various projects for the Commercial Legal team.
Responsibilities:
You will be the primary legal point of contact for one or more sales VPs/directors and their sales teams.  You will draft and negotiate a variety of out-bound agreements, such software licenses, hardware purchases, hardware loans, design services, SaaS, and cloud services.  You will manage the relationship with your internal clients and be involved in day-to-day tasks to support their teams and their customers, including handling miscellaneous questions, NDAs, and other agreements.  You will work cross-functionally with other Cadence's groups including Services, Customer Support, Marketing, R&D, IT, HR, Facilities and Finance in connection with negotiating and drafting agreements and resolving day-to-day issues.
You will lead or support other types of legal-related projects or transactions as needed.  Examples may include: Leading Commercial Legal diligence and integration planning for occasional M&A deals, managing updates to templates or pre-approved clause libraries, supporting sales with development of new business models, serving as the Legal department's Business Partner to a particular business unit, and leading or supporting various other projects.
You will be a part of a team.  While each team member has his/her own areas of responsibility, all team members help each other as needed when one is particularly busy.
This position provides you with the immediate opportunity to positively impact Cadence's business and become an important contributor to Cadence's success.
Key Attributes:
At least 5-12 years of legal experience, including substantial experience negotiating technology transactions. Must enjoy doing Commercial deals, and must be able to handle complex deals independently, sometimes with tight timelines.
Skilled drafter and negotiator who is able to steer both sides to creative, win-win solutions to roadblocks in negotiations.
Positive, collaborative attitude, and able to work well with people. Must enjoy being part of a team, including being eager to help others and being willing to receive help when needed.
Passion for efficiency. Must be interested in and have an eye for opportunities to simplify and streamline processes.
Able to work in-person from Cadence's San Jose office.  Our current policy requires in-person work three days per week (Monday, Tuesday, Thursday).
Combination of law firm and in-house experience preferred.
Background in EDA, IP cores, or semiconductors preferred, but not required.
The annual salary range for California is $168,000 to $312,000. You may also be eligible to receive incentive compensation: bonus, equity, and benefits. Sales positions generally offer a competitive On Target Earnings (OTE) incentive compensation structure. Please note that the salary range is a guideline and compensation may vary based on factors such as qualifications, skill level, competencies and work location. Our benefits programs include: paid vacation and paid holidays, 401(k) plan with employer match, employee stock purchase plan, a variety of medical, dental and vision plan options, and more.
Share this post via:
---