Solutions Engineer, Sr II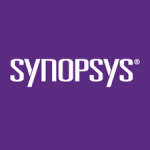 Website Synopsys
Our Silicon Design & Verification business is all about building high-performance silicon chips—faster. We're the world's leading provider of solutions for designing and verifying advanced silicon chips. And we design the next-generation processes and models needed to manufacture those chips. We enable our customers to optimize chips for power, cost, and performance—eliminating months off their project schedules.
Senior iPDK Development and Validation Engineer
The individual will have to work as a part of the team that focuses on the development of Process Design Kits for Synopsys Custom Design platform. While participating in the production of PDKs one needs to support internal/external customers on previously developed PDKs.

One needs to interact with customers in terms of data/specification gathering, project deliverables etc.

Will have to collaborate with cross-functional teams in testing and implementing Custom tool adjacencies such as Physical Verification, Parasitic extraction, and design enablement. 

Candidate should coach other PDK developers in building quality PDKs which are design ready for  Custom Compiler users. Must interact with various stakeholders to enable iPDKs feature rich. 
Key Qualification
BS with 8+ years of relevant experience or MS with 7+ years of experience.

Has a basic overall understanding of the design process.

Good understanding of PDKs and experience as a CAD engineer would be beneficial. The candidate should have expert knowledge of scripting languages like Python, Tcl, UNIX or other EDA extension languages.

Must have Good problem solving and debugging skills. Strong communication skills.

Exercising judgment in selecting methods and techniques to obtain solutions. Executing projects from start to completion.

Handling complex projects, determining the flows necessary and identifying best practices to accomplish project deliverables in the specified time period.

Works on team-driven or task-oriented projects.

May guide more junior peers with aspects of their job.

Networks with senior internal and external personnel in own area of expertise. Should be flexible to work in stressful situations such as dealing with customer tape outs and adaptable to any demanding situations.
Preferred Experience
Knowledge of Custom/analog design and hands-on with EDA tools such as Custom Layout, Spice simulation, Physical verification is preferred.

Experience in customizing a design environment is a plus.

Experience with automation is desired
Share this post via:
---