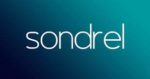 Sondrel
Reporting to the Head of Design Architecture, you will work closely with customers, sales, silicon operations and engineering leads to present Sondrel's capabilities, understand customer requirements and develop technical contract bids, enabling Sondrel to win new ASIC design and manufacturing business, meeting target, revenue, margin and utilisation.
What you will be doing
Pre-Sales Support
Act as the primary technical contact in all pre-sales engineering engagements, working both remotely and at the customer's offices.
Build confidence in the company's vision and capabilities, by participating in customer and partner meetings to present Sondrel's engineering credentials
Assess opportunities in terms of fit for Sondrel (qualification) and identify opportunities for us to differentiate in the eyes of the customer decision makers.
Understand the customer requirements and coordinate a bid team of SoC architects, technical leads, project managers, operations managers and partners to develop technical project proposals.
As part of the sales team, assist in developing commercial proposals such as RFQ Responses and Statements of Work, providing the technical content for documents used in the sales process
Build confidence in the company's vision and capabilities, by participating in customer and partner meetings to present Sondrel's engineering credentials
Build partnerships with IP and supply chain partners, working with Sondrel SoC Architects and Operations Managers to obtain technical data and quotations required to support ASIC bids.
Attend conferences and trade shows to represent Sondrel and present our capabilities, build contact networks and generate new opportunities.
Post-sales
Ensure smooth handover to the project delivery team and continue to maintain a good relationship with customer ensuring any historical agreements are respected and changes that materially affect the project or new opportunities that arise are dealt with where necessary by sales.
What you will bring
Essential
A degree/masters in a relevant subject e.g. Electrical/ Electronic Engineering, Physics, Computer Science or related discipline.
Complex SoC / Digital IC product development
Project management experience
High-level understanding of silicon design and delivery methodologies from architecture through physical implementation, to new product introduction and supply chain.
Previous experience of customer facing / partnership or supplier management role
Desirable
10+ years of practicable experience
MBA
Masters or PhD in a related subject PMP / PgMP certification
Program management experience
Experience of working in a service business
Development of Statements of Work
Familiar with automotive safety critical design processes e.g. ISO26262 ASIL B or ASIL D
Who you are
A strong communicator in a customer facing capacity
A leader through influencing, without direct management authority
A team player with excellent attention to detail
You have the ability to work professionally & efficiently
A good level of spoken and written English
You have the ability to work under pressure with strong organisation and problem-solving skills
Readiness to travel to customers
Where you will work
This role is being advertised in Morocco but you will have to be willing to re-locate and work in the UK in either our HQ Theale office or Bristol.
https://www.sondrel.com/careers/where-were-hiring/theale-uk
https://www.sondrel.com/careers/where-were-hiring/bristol-uk 
Why Sondrel
At Sondrel we are encouraged to think differently, take on innovate and challenging projects and we're trusted to make independent decisions to progress our own careers in the way that we want. We pride ourselves on being specialists in what we do, collaborative in our approach and we're hugely passionate about driving the technology for SoC design.
We have teams across the globe which means there is opportunity for both domestic and international travel and the chance to network with some of the most highly skilled and knowledgeable engineers in the industry. Sondrel allows you to enjoy your work by having an autonomous environment built on trust, dependability and integrity as well as having a hybrid work environment catered to individual needs.
As we continue to grow, we are looking for bright individuals who are proactive in what they do, enjoy a challenge and have a desire for continuous learning experiences because, at Sondrel, no two days are ever the same.
What you get
Competitive salary
Company pension scheme
Discretionary Annual Bonus
19 days annual holiday
Public and Religious holidays in addition to annual leave
Hybrid, flexible work arrangements
Maternity Leave
Medical coverage
Continuous training with online training platform
International travel opportunities
Inclusion
Sondrel are proud to be an equal opportunities employer. We recruit people from varied backgrounds because it makes our team stronger, and we provide an inclusive workplace because growing in partnership is what makes our team great. We do our best to provide fair opportunities to everyone and we want to hear what you need to grow with us.
Share this post via:
---