Solution Architect- PreSales Digital Enterprise Business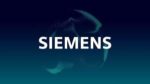 Website Siemens EDA
Reporting to:
In-country: Head of SOL S
Functional: Enterprise Solution Architect (ESA), DEB
Key Relationships: Country Sales Stakeholders, DEB Portfolio team, Internal & External Partners/Suppliers and Prospects/Customers, DEB Enterprise Architecture Office
Critical Dimensions: Responsible for digital bid/presales and architecture in collaboration with ESA Office, Portfolio lead and Digital Sales leads for developing digital platforms and solutions offering in line with Smart building/district strategy. Owns the digital solution architecture development and delivery of key digital solutions, defines, and delivers customer-facing products/solutions.
Support business development activities on the technical review of portfolio, sourcing and recommending the right solutions, comply to the overall digital strategy to ensure market relevance, competitiveness, and a winning solution. Have the right aptitude and tactfulness to handle and connect with different hierarchies, stakeholders, and cultures.
Main Purpose: The role ensures that the digital solutions proposed are fit for purpose, performant, and future focused, and that the customer-facing products built on these platforms provide optimal value to the business and our customers. Perform pre-sales architect role to develop digital solutions by mapping business requirements to system/technical requirements and translates requirements into customer solutions.
Responsibilities:
• Support on technical business development activities with country digital sales leads
• Support and lead bids/tenders, presentations and PoC
• Build strong and collaborative relationships with digital sales leads, business partners among others to ensure deep understanding of various systems and integrations
• Staying updated, researching, reviewing, and making recommendations on IT, OT, Software applications or innovations from a perspective of design, integration, and technical fit with other systems
• Translates functional requirements into the architecture for that solution and describing it through architecture and design
• Call out risks and issues appropriately and proactively to resolve blockers and ensure timely delivery of agreed business outcomes
• Collaborate and coordinate with ESA on portfolio releases, contents and training/learning
• Aling with ESA to ensure Cybersecurity is a vital aspect considered in all stages of design
Qualifications:
• Bachelor's degree, ideally in a relevant subject such as Computer Science, Computer
Engineering and relevant Technology degrees
• Professional certifications in AWS and/or Azure Certified Solution Architect
• Professional certification in ITIL, Togaf, eTOM, Agile
Experience/Knowledge/Skills:
• Minimum 7 years relevant experience in bid/presales management
• Strong IT, Software/Application, IoT, Cloud, IoT platform and Cybersecurity understanding
• Have a strong acumen to fit portfolio/solutions to customer problems
• Excellent communication skills and ability to build positive relationships across diverse groups, translating technical concepts for business audiences, and business concepts for technical audiences
• Able to lead inexperienced teams and partners in iterative bid development techniques driven by market response
• Strong understanding of SDK, API and industry standards communication protocol (i.e. BACNET, MQTT)
• Keen interest in emerging technologies to support and improve consumer experience for offerings around RTLS, IoT sensors, digital twin, IoT platforms, and mobile apps.
• Experience of B2B2C digital product development, including full product lifecycle, and development of multiple high-usage, high-profile digital products
• Detailed practical understanding of digital development technologies and subject areas e.g. UX, business analysis, UI design, architecture, testing, technology infrastructure
• Experience in Smart building technologies will be added advantage
• Vertical exposure in Healthcare, Airport, Commercial Real Estate, Higher Education and Public Sector will be added advantage
Role Essentials
• Able to work remotely, independently and in different time zones
• Strong reading, writing and presentation skills in English is important
• Reading and writing in any other languages will be a strong plus
Share this post via:
---