Software Verification Specialist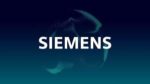 Job Description
During the current global health crisis, the priority for Siemens Digital Industries Software is the health and well being of our entire community including current and future employees, which may add time to our hiring processes.  We appreciate your patience and invite you to visit our website to learn more about how Siemens is responding to the pandemic.  
At Mentor, a Siemens Business, the quality of our software is a top priority. We are looking for a talented software tester to join our technical team at the Saskatoon research & development site.
At the Mentor Saskatoon site, we develop disruptively differentiated semiconductor chip design CAD software. Our products are used by most of the world's top 40 semiconductor companies to design the next generation of chips. We differentiate from other products in our space through machine learning technology and creative algorithms, delivering huge accuracy, coverage, and speed advantages, and we do our product research in-house. We are a division of Siemens, which is one of the largest companies in the world.
This position is located in brand-new and state-of-the-art offices at Innovation Place in Saskatoon, SK, Canada.
Job Duties:
Work closely with our product team to identify testing priorities, create test plans for new features, develop automated tests, and evolve our culture of quality
Execute and improve our existing test plan in order to minimize the number of bugs that get released with the product
Diligently ensure that all answers produced by the software are correct
Job Qualifications:
Able to develop automated test cases
Knowledge of software testing methods
Demonstrated expertise in some or all of the following: Linux, Shell (bash, csh), testing, source control (Git), Jira, Jenkins, Python
Excellent communication skills (both written and verbal) demonstrated through written test plans, bug reproduction steps, Jira issue comments, and communicating with team members
A team player; an ability to provide and to receive constructive feedback
Customer-focused; ability to prioritize tasks based on customer experience and ROI
Willingness to learn and interested in new challenges
Nice-to-have expertise: Statistics (Monte Carlo analysis), source code inspection (Python, C/C++), EDA CAD tools, and release management
Organization: Digital Industries
Company: Mentor Graphics (Canada) ULC
Experience Level: Experienced Professional
Job Type: Full-time
Share this post via:
---