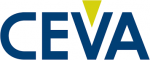 We are now hiring an experience Software Team Leader, with focus on Machine Learning.
The Software team leader will lead a Machine Learning graph compiler team focusing on embedded software. This position involves developing high- and low-level software and firmware in C++ for real-time embedded environment for deep learning products like drones, cameras, and cars.
This team plays a vital role in enabling these products to run Machine Learning networks by building core technologies and platform solutions that are not only competitive, but an industry-first.
We are looking for an experienced person that can pick up new knowledge quickly with good communication skills and must be able to work in collaborative environment.
The work involves daily communication and cooperation with development teams in Israel, China and India and customer facing (around engineering tasks and integration of CEVA's IP into customer's environment)
Requirements
B.Sc/M.Sc. in Engineering, Computer Science, or related technical field from a leading university
3+ years of extensive firmware or DSP experience
5+ years of software development experience
3+ years of team leading experience, including interfacing with customers
Strong knowledge of software design, programming techniques, especially C and C++
Deep understanding of embedded systems architecture: CPU, memory, Operating Systems and device drivers – advantage
Experience working for a Foreign Company and within multi-cultural organization
Good level of English
Native level of Japanese
Share this post via:
---