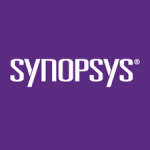 Website Synopsys
As an intern at Synopsys, you will have the opportunity to gain hands-on experience while working alongside industry professionals. You will build and refine skills relevant to your major and future career. The Synopsys intern program emphasizes integrating our interns, allowing you to work hand-in hand with mentors and colleagues on your team. Your contributions will be invaluable to the company and products, guaranteeing you a fulfilling internship that you can proudly bring back to your courses.
This internship in is Full Time (40 hours/week) and will ideally start in June 2023 and last for the duration of 3 months.
What you'll learn and do:
Pathway to becoming an Associate Consultant within the Synopsys SIG Consulting group. The Associate Security Consultant joins in the execution and delivery of planned project deliverables and milestones that assist clients in learning, understanding, and applying Synopsys's secure software development methodologies. You will be responsible for applying software engineering skills to assist teams in the completion of client engagements. Typical tasks span activities in the software development lifecycle including requirements review, development, testing, debugging, and analysis of software. You will employ sound communication skills interacting with clients to understand problems and provide solutions. You will often be responsible for writing analysis and results in sections of final reports as part of deliverables to clients.
Roles Include:
Web and API Security Testing

Network Security Testing
Skill Requirements:
Familiarity with software security weakness, vulnerability, and secure code review a plus

Familiarity with software attack and exploitation techniques a plus

Familiarity with at least one software programming language and framework a plus

Written communication skills for use in preparing formal documentation

Verbal skills that include the ability to clearly articulate thoughts and to deliver presentations
Education Qualifications:
Pursuing BA/BS or Master students
Share this post via:
---