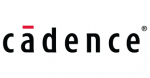 Conformal team is looking for talents in Taiwan. We need you to become a part of Conformal team! Join one of the most-recognized EDA tools in the world and help deliver what others think is impossible.
The Conformal team is a diverse group of innovative, talented and passionate engineers committed to delivering cutting-edge verification technologies and trusted solutions to key high-technology customers around the world. We tackle a breadth of challenging projects all in an enjoyable and family-friendly environment. We develop must-have IC design tools (LEC/CECO/CLP/CCD), next-generation verification technologies, and we influence the direction of verification methodologies.
As a part of this team, you will develop, implement, and test advanced algorithms in timing constraint verification, logic verification, synthesis, and related areas.
The Position Requirements are…
• Development experience in C/C++ is essential.
• For GUI team: Candidate must have GUI development experience in Tcl/Tk or Qt.
• For RTL/LEC/ECO/CCD/CLP: Candidate must have working experience on EDA product development either in school or in industry. Knowledge of common logic synthesis/verification related algorithms is strongly desired.
• For RTL team: Knowledge of Verilog/SystemVerilolg/VHDL/Liberty and RTL design experience are big plus.
• For CCD team: Knowledge of SDC timing constraint and database development are big plus.
• If you are without above prerequisite and you are confident being a good programmer of C++ and a quick learner, please still submit your resume to us!
Share this post via:
---