Software Engineer (Greater Boston area)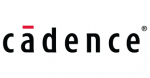 Website Cadence
Responsibilities:
Develop and design Electronic Design Automation software that provides physical routing capabilities for IC Package and Printed Circuit Board design.
Software development, debug and analysis in C/C++.
Collaborate with Product Engineering and Customer Support to understand and capture requirements.
Develop detailed functional specifications for new feature development and enhancements.
Design advanced algorithms related to computational geometry, physical design databases and optimization. Profiling the solution and implementing performance improvements.
The Team:
At Cadence, we have a dedicated team of self driven, self motivated engineers. We hold true to our motto of "One Cadence, One Team" and have a core belief in integrity and accountability. This team is developing Electronic Design Automation software focused on auto-routing and interactive routing of PCB and Package design.
Requirements:
2-3 years work experience in C/C++ programming.
Must have a BS or MS in Electrical Engineering, Computer Engineering, Computer Science or other science/engineering related field.
Analytical skills, grasp of using classical data structures, algorithms and understanding complexity
Experience with development in C++ and OOD, STL/Boost and design patterns
Ability to develop/debug under Windows and Linux environment
Cross-platform UX/UI design using QT
Desired skills:
Experience with EDA software and Printed Circuit Design
Experience in solving optimization problems, developing graph, heuristic, approximation, ML algorithms
Job Location: Burlington, MA (Greater Boston area)
Share this post via:
---