Software Development Intern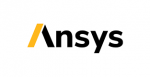 Date: Apr 18, 2020
Location: Pune, IN, 411007
Company: Ansys
ANSYS is the global leader in engineering simulation, helping the world's most innovative companies deliver radically better products to their customers. By offering the best and broadest portfolio of engineering simulation software, ANSYS helps companies solve the most complex design challenges and engineer products limited only by imagination.
SUMMARY
The Software Development Intern is responsible for researching and developing proof-of-concept prototypes for an enterprise simulation data and process management (SPDM) system. The system has a Web interface for accessing its features and there are many exciting possibilities for adopting rapid advances being made in the technology world in general and in Web technology world in specific, to improve the system. Examples include machine learning, rapid application development tools, etc. The job involves researching these new advances and developing software prototype(s) that demonstrate the benefits of using the advances in the SPDM system.
RESPONSIBILITIES
•Normal software development activities including understanding software feature requirements, design, coding, testing, feature demonstration, etc.
MINIMUM QUALIFICATIONS
•Candidates pursuing Bachelor of Engineering in Computer Science stream or equivalent
PREFERRED QUALIFICATIONS
•Students with prior programming experience in Web technologies will be preferred.
Share this post via:
---