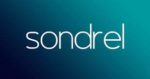 Sondrel
We have a rare opportunity for a SoC Architect holding in the region of 10 years' experience to work on project execution acting as design authority from specification to production silicon. You will be supporting sales in understanding the customers' high-level product concepts and convert these to a concept architecture by performing system architecture design studies from which a commercial proposal (RFQ Response) can be derived for an ASIC project.
What you will be doing
Providing sales support as part of a customer facing team, to elaborate a customer's design concept into a commercial IC design service proposal
Performing architecture design studies to develop a fully costed concept architecture
Developing reference architectures to address target market segments
Refining SoC market requirements and developing the SoC architecture specifications, implementation specification, power estimate, security architecture, performance specification, area estimate and silicon floorplan
You will be involved in the complete SoC development cycle from initial concepts to overseeing final silicon validation, acting as design authority for the project
Providing technical interface to 3rd party IP providers. Working with IP providers to monitor road-map specification and implementation / deliveries
Communicating with, influence and support design, verification, physical design, silicon validation, production test and silicon operations
Taking the lead on innovative and complex projects as an expert and/or demonstrate industry leading expertise in a specific field
Solving problems of significant complexity and maintaining the high quality of the teamwork produced
Mentoring junior members of the team and leading large project teams
Contributing to technical white papers and presenting at internal and external conferences as well as ontributing to sales support as part of a team
What you will bring
Essential
A degree/masters or PhD in relevant subject
Typically, 8-10+ years' experience. Guided by program or project objectives.Skill set one or more of the following:
System design, SoC implementation, and verification
Performance analysis
Power analysis
Be able to evaluate issues and defines solutions as part of a team or take the lead in solving the issue
Be able to apply judgment in interpreting results and conduct quantitative analysis
Desirable
Passion. If there was a Grand Design TV programme for SoC Architecture, you'd be one of the stars.
Systems architecture and related SoC architecture understanding
Application processors
Video
AI inference
Functional Safety (ISO 26262, DO.254)
Cache coherency understanding
Advanced SoC bus fabrics e.g. NoC's
Interface IP experience
Verilog, Tcl, Perl and or Python, SystemC
Who you are
A exceptional leader with outstanding communication and negotiation skills and the ability to manage time well
A strong problem solver who is able to embrace new challenges and work under pressure
You have strong organisation and planning skills with meticulous attention to detail
Passionate about driving technology and leading-edge digital design
A team player who is comfortable collaborating with a multinational team
You have a self-disciplined approach, managing the priorities of the work assigned to you carefully to make the projects succeed
Where you will work
The Hyderabad office in India typically enjoys basking in the sun with a lovely 31 degrees.  "This is one of the reasons why it is such a popular city to work in," explained Kirthi Kishore, a Staff Engineer. "It is invariably pleasant warm weather unlike Bangalore, which is colder with much more humidity and rain, so we have engineers moving from there to join us. It's a lovely city with historic architectures that go back several centuries such as the 16th century Charminar Mosque with four minarets as well as great restaurants and shops. Even more importantly, we have an excellent traffic management system so that the cars aren't stuck in jams unlike some cities where it can take an hour to go one kilometre!" https://www.sondrel.com/careers/where-were-hiring/hyderabad-india
Why Sondrel
At Sondrel we are encouraged to think differently, take on innovate and challenging projects and we're trusted to make independent decisions to progress our own careers in the way that we want. We pride ourselves on being specialists in what we do, collaborative in our approach and we're hugely passionate about driving the technology for SoC design.
We have teams across the globe which means there is opportunity for both domestic and international travel and the chance to network with some of the most highly skilled and knowledgeable engineers in the industry. Sondrel allows you to enjoy your work by having an autonomous environment built on trust, dependability and integrity as well as having a hybrid work environment catered to individual needs.
As we continue to grow, we are looking for bright individuals who are proactive in what they do, enjoy a challenge and have a desire for continuous learning experiences because, at Sondrel, no two days are ever the same.
What you get
Competitive salary
Company pension scheme
Discretionary Annual Bonus
24 days annual holiday
Hybrid, flexible work arrangements
Parental Insurance
Lunch vouchers
Continuous training with online training platform
International travel opportunities
Inclusion
Sondrel are proud to be an equal opportunities employer. We recruit people from varied backgrounds because it makes our team stronger, and we provide an inclusive workplace because growing in partnership is what makes our team great. We do our best to provide fair opportunities to everyone and we want to hear what you need to grow with us.
---
If you are interested in the role and have a CV please apply through the form below. Follow us on LinkedIn to keep up to date with news, stories and new vacancies.
Share this post via:
---