SMTS Integration Engineering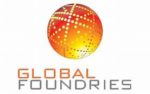 Website GlobalFoundries
About GlobalFoundries:
GlobalFoundries is a leading full-service semiconductor foundry providing a unique combination of design, development, and fabrication services to some of the world's most inspired technology companies. With a global manufacturing footprint spanning three continents, GlobalFoundries makes possible the technologies and systems that transform industries and give customers the power to shape their markets. For more information, visit www.gf.com.
Summary of Role:
GlobalFoundries Fab 8 is seeking experienced professionals to support the state of the art 300mm semiconductor manufacturing and development in Malta, New York.  The core responsibilities of this team involve ownership of process integration of semiconductor devices; monitoring performance and driving improvements related to technology yield, Cp/Cpk of inline and electrical parameters, defectivity, and more.  The team is also responsible for the development of new and emerging technologies through definition/execution of experiments and technical data analysis.  The ideal candidate can demonstrate a technical understanding of semiconductor principles and an understanding of a balanced scorecard approach to develop, sustain, and improve semiconductor technologies with quality, cost, and delivery all considered.
Essential Responsibilities Include:
Complete ownership of a technology module, accountable for prioritization of projects based on business need, delegation of tasks to extended module team, lead for definition of improvement experiments and hardware disposition.
Sustaining and improving manufacturing technologies by ensuring product quality, reducing defectivity, improving process stability (Cp/Cpk), and increasing processing efficiency.
Detecting line issues through data analysis and driving appropriate containment and resolution in a timely manner in order to limit the impact to yield and delivery.
Collaborating with device, process module in driving development work for new production technologies.
Driving cost reductions through expense elimination, line and test yield improvement, and efficiency improvements.
NPI (New product introduction) setup and end-to-end (Product tapeout to Yield) responsibilities
Working with multi-disciplinary teams in driving CIPs for Device & Yield improvements
Other Responsibilities:
Perform all activities in a safe and responsible manner and support all Environmental, Health, Safety & Security requirements and programs
Required Qualifications:
Bachelors' Degree in Science, Math, Engineering, Semiconductor Manufacturing, or a related discipline
Experience: At least 8 years of relevant experience in a related field a related field.
Preferred Qualifications:
Master's Degree in Science, Math, Engineering, Semiconductor Manufacturing or a related discipline
Experience: At least 10 years of relevant experience in a related field.
Excellent structured problem solving and knowledge of Lean Manufacturing principles
Lab or pre-professional experience in semiconductor processing
Understanding and knowledge of MOSFET, Statistical Process Control (SPC) and/or Design of Experiments (DOE)
Ability to work effectively and efficiently with diverse teams, customers, as well as internal and external partners
Share this post via:
---