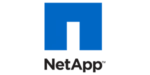 Website NetApp
Job Summary
As a Service Delivery Manager, you are responsible for managing the day-to-day delivery to NetApp's Managed Service customers of NetApp's Storage as a Managed Service. You will work with the NetApp Storage Operations team, customer & account team to ensure that agreed SLAs are met, service delivery improvements are ongoing and that customer relationships are maintained. Provides leadership and builds team spirit for all employees who support the client in delivery of services, proactively looking for service improvements. Delivers client specific services that are part of the account. Promotes service delivery best practice & alignment with standards through strong leadership. You will be the primary contact for customer meetings, reporting & communication between the customer & NetApp. You will act as the customer advocate within the NetApp account team, and NetApp's advocate in customer-facing situations.
Job Requirements
Technology: Maintains broad technology awareness. Understands the client's existing IT environment. Is proficient and qualified in the Information Technology Infrastructure Library (ITIL) process. Discusses with clients how technology changes could impact their business.
Customer: Identifies & manages service improvements to increase client satisfaction. Ensures satisfactory delivery of all services. Works with account management teams to create a favourable client relationship to ensure high satisfaction and reference.
People: Identifies & manages service improvements to increase client satisfaction. Ensures satisfactory delivery of all services. Works in conjunction with the rest of the account management team to create a favourable client relationship & ensure high satisfaction & reference. Ensures that staff development, coaching & mentoring are effective. Monitor the performance of employees and provides feedback on development needs.
Business: Works with service centres to integrate new, enhanced, & existing service offerings for the account. Supports the development of new business proposals & introduces new technologies, focusing on best practice & alignment with standards. Ensures that SLAs are met.
Financial: Manages account/business unit related budgets and expenditures to ensure they are appropriately funded, coordinated, & managed according to the guidelines/constraints of approved resource allocations. Drives cost competitiveness to support financial goals.
Daily activities and responsibilities include (but are not limited to)
Ensuring contractual SLAs/SLOs are being met and maintained.
Building & maintaining relationships with the customer at various levels – operational management, senior management, etc.
Adherence to Service Management Framework.
Driving Service Improvements as per Service Improvement Plan.
Liaising/Communicating with the customer & wider account team during high severity incidents.
Providing Post Incident Report at conclusion of high severity incidents.
Ongoing liaison with Tech Support, PM, account team and customer to ensure consistent messaging with open lines of communication at all times.
Attendance at customer meetings.
Monthly Service Operations reporting to the customer.
Chairing of monthly Service review meetings with customer & NetApp account team.
Weekly Service reporting to NetApp account team.
Attendance/Chair (if necessary) of regular customer meetings.
Produce ad-hoc reporting if/when required.
Providing Service Delivery guidance to the NetApp Storage Operations team.
High level trouble shooting & problem resolution.
Working autonomously when required, or as part of the team when applicable.
Responding to Customer's service related queries.
Being a trusted advisor to the customer, account team & NetApp Storage Operations team
Education
Typically requires a minimum of 15 years of related experience with a Bachelor's degree; or 8 years and a Master's degree; or equivalent experience.
Share this post via:
---