Senior Synthesis Engineer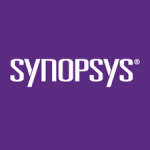 Website Synopsys
Responsibilities:
Work in close partnership across cross-functional and cross-product global teams on a regular basis to ensure alignment and completeness of the full-flow design methodology.
Provides technical and engineering insight and direction to help and improve usability, applicability, and, adoption of products, platforms, and solutions to meet customer business needs. Include driving the creation and adoption of newer physical synthesis technologies and features into leading-edge chip design customer flows.
The Product engineer (PE ) drives proactive technical help, primarily to internal customers (Field Application engineering team) as well as to Synopsys' external customers on occasion, during product evaluation, deployments as well as post-sales activities. Diagnoses troubleshoot and resolve complex technical issues on customer installations; deploys and trains customers on new implementations and capabilities.
Reviews and knows about feedback on product and solutions performance from customers and other application partners; works directly with Research and Development (R&D) to develop and implement the technical roadmap, specifications, and validation for improvements and enhancements.
Partners with customer technical managers and Sales to identify business challenges, develop effective technical solutions for new accounts, and increase utilization and retention of products on current accounts.
Key Leveling Differentiators:
The complexity and type of products/platforms helped
Stabilize technical and customer relationship management capability
Scope of responsibility and the net impact of the role on the business
Requirements:
BE/B.Tech Electronics Engineering and 3 years of relevant experience
ME/Mtech Electronics Engineering and 2 years of relevant experience
Good scripting (Perl/Tcl) skills, Knowledge of C/C++ is a plus
Must have very good expertise in the overall chip design implementation process, and working experience with ASIC design methodologies, usage of EDA tools, and/or CAD engineering
Knowledge of Electronic Design Automation products in the area of synthesis and physical design implementation; Prior Designer, Product Engineering, or Application Engineering experience in digital implementation, especially synthesis and placement is a preferred
Experience in philosophy design and synthesis and deep expertise in digital design and formal verification concepts, timing closure for block level and top level designs, Low power and Physical design concepts, and quality of results investigation is fundamental for success
Fast-paced, technology driver and motivation to continuously learn and apply advanced digital design concepts and best practices
Excellent systematic and problem-solving skills with the ability to clearly narrow down and summarize findings
Excellent verbal and written communication skills and the ability to communicate complex ideas persuasively to cross-functional team members, management, and customers
Ability to multitask and partner across functional and global team environments
Share this post via:
---