Senior Strategic Engagement Specialist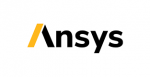 Summary / Role Purpose
The Senior Strategic Engagements Specialist will work with the Strategic Engagements team to support the operations and communications of the sales and ACE function, partnering across the team to support the worldwide priorities. This individual will be responsible for creating and driving engagements and programs within all market segments, critical to our expansion around the globe. Responsibilities include driving efficiencies around sales, strategic planning, enabling programs and will partner with Business Operations, Marketing and greater technical teams. This individual will also directly support GTM leadership working through communications, presentations and driving alignment with messaging and initiatives coming from the corporate headquarters.
Key Duties and Responsibilities
Manage incoming and outgoing communications through drafting letters, memoranda; reports and presentations on behalf of the sales and ACE leadership team.
Plan and organize business meetings and department events, including logistical support as needed.
Create and drive engagements with all market segments across the region's accounts and cross-functionally with other Ansys Departments
Support of strategic planning on a broad basis.
Identify, create, and execute on key strategic initiatives and enable the team to execute; create productive collaboration between global Ansys teams in support key initiatives..
Create executive communications and presentations.
Administrative support including calendar, expense submission, general coordination of activities, etc.
Maintain confidentiality and professionalism in the handling of sensitive and confidential information and documents.
Minimum Education/Certification Requirements and Experience
Education & Years of Experience: Bachelor's degree in Business, Marketing, Engineering, English or other related field with 4+ years of relevant work experience or related field OR 8+ years of relevant experience in a related field
3+ years of administrative (or adjacent) experience
2+ years of experience working strategically with executive teams
Excellent communication skills, the ability to collaborate and bring people together, and drive to results are essential.
Ability to travel up to 25%
Preferred Qualifications and Skills
Communications degree
1+ year in project management role
1 year of experience in Communications
1 year in sales or sales adjacent role
Ability to earn trust through performance and relationship-building
Ability to influence employees at all levels of the organization
Share this post via:
---