Senior Solutions Engineer (Semiconductor)
Full Time
Applications have closed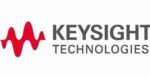 Keysight is on the forefront of technology innovation, delivering breakthroughs and trusted insights to the world's visionaries and innovators in electronic design, test, manufacturing, and optimization. Our ~14,000 employees create world-class solutions in wireless communications, 5G, automotive, quantum, aerospace, defense, and semiconductor markets for customers in over 100 countries. Our technical solutions – and our methods for creating them – help connect and secure the world. Learn more about what we do and how we do it.
Our powerful culture has led to us being independently recognized on Fortune 100's Best Companies List and we are "Great Place to Work" Certified.  We're driven, collaborative, ethical, and curious, and we value all ideas, especially bold ones. And our culture extends far beyond our own walls. Our corporate social responsibility efforts support our communities, nurture the next generation of engineers, and promote environmental sustainability.
At Keysight, Inclusion & Diversity is an integral part of our core values.  We believe that when people feel a sense of belonging, they can be more creative, innovative, and thrive at all points in their careers. We believe everyone should be respected in the workplace and in their communities regardless of race, color, age, gender, sexual orientation, gender identity and expression, ethnicity, religion, disability, veteran status, national origin, or any protected class.  We continuously challenge ourselves to grow in our understanding of inclusion by engaging in a wide variety of diversity programs, initiatives, employee network groups and mentoring/development. This is Keysight – People and Culture – YouTube
Keysight is looking for an experienced Solutions Engineer who will join the Wafer Test Solutions team in support of the expanding US Semiconductor business. This engineer will work with our Account Managers to understand customer measurement challenges, demonstrate Keysight solutions, and enable our customers to be successful. Being persuasive to create customer preference for Keysight solutions as well as developing strong customer relationships and ensuring customer satisfaction are key aspects to this position.
This position on the US Wafer Test Solutions team has responsibilities for:
Leading Keysight­­ customer engagements from a technical perspective
Owning the technical solution development, demonstration, proposal, and in many cases, the delivery and project management of the solution
Teaming with Account Management, Business Development, Marketing and R&D to develop, win, deliver, and support complex sales opportunities
Developing and building long term relationships and loyalty with customers while ensuring high customer satisfaction
Reducing broad concepts, business strategies into structured projects
Leading the design/delivery of solutions; is the key contributor of technical expertise and industry knowledge
Solving complex and high-impact system/application engineering problems
Delivering training and consulting projects
This position is compensated by a 90% salary and 10% commission. It yields 100% target pay achievement at 100% of targeted sales with higher commission rates once the target is exceeded.
Keysight not only prides itself on hiring engineers with strong technical backgrounds, but also with excellent communications kills. The ability to communicate your thoughts, ideas, and point of view is very important in this position. You must demonstrate the ability to work closely in teams and understand the dynamics of a team environment. We are looking for candidates that have demonstrated leadership skills and can be dynamic and persuasive in a customer facing setting.
This position requires the following skillsets and attributes, with an emphasis on technical expertise and communications skills:
BS required, MS preferred or equivalent (EE, CS, CE)
4+ years relevant semiconductor industry experience
Strong working knowledge of semiconductor physics
Experience in with Parametric Test and Test Structures
Familiarity with 4070 and/or 4080 parametric tester platform (SPECS programming) or similar
Familiarity with factory automation SECS/GEM standards. SPECS-FA knowledge preferred
Strong Programming skills (ie: C, C++, BASIC, Eclipse, etc.)
Experience with system management of the Linux operating system
Strong written and verbal communication skills
Effective presentation and problem-solving skills
Ability to lead a project with internal and external stakeholders
Results oriented and the ability to work independently
Passion for continuous learning and ability to share knowledge and/or teach others
Share this post via:
---