Senior RF IC System Architect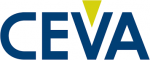 Website CEVA
Description
As a member of the RF team, you will work with our RF engineers and experienced designers. You will take part in the creation of the next generation of RF circuits.
Your mission will be
To define ultra-low power implementation of RF transceivers in CMOS/FinFET technologies.
Take part in system studies combining several connectivity standards such as Bluetooth, WiFi, ZigBee
To model, design and specify the architecture of RF transceivers.
To oversee the exchanges between people with different competencies such as analog, RF and digital designers, algorithm and signal processing engineers
To support the validation teams in the RF-related problem solving.
To take part in pre-sales and counseling with our customers and partners.
Requirements
Good communication with internal and external teams and partners.
Ability to work at different abstraction levels, from concepts and full system architecture down to single block specification of RF CMOS or FinFET circuits.
Familiarity with: Matlab, Simulink, Python, Cadence, Cppsim
Curious and open-minded, you are looking forward to explore architecture and design of state-of-the-art RF circuits with an ultra low-power objective.
You are experienced in:
Study, research and design of CMOS or FinFET RF transceivers in the ISM band, with low-power and low-area constraints.
RF system simulation in Matlab, Simulink, ADS, SystemVue or equivalent
Connectivity standards analysis (Bluetooth a definite plus)
Complete definition of a whole RF transceiver, with blocks specification
With a background of engineering in embedded electronic and RF, you speak English fluently. You are rigorous, versatile, are a team player, and have good interpersonal skills.
Experience: at least 10 years
Share this post via:
---