Senior RF / AMS design Engineer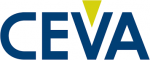 Description
Our company develops low-power RF transceivers for the IoT market. We are active in several countries and address and global customer base.
As a member of the RF/analog team, you will work with our experienced engineers, digital designers and system architect. You will take part in the creation of the next generation of RF circuits.
Your mission will be
To design ultra-low power implementation of subsystems of RF transceivers in CMOS/FinFET.
To contribute to system studies combining several connectivity standards such as Bluetooth, WiFi, ZigBee and provide feedback on implementation.
To design and generate behavioral models for analog / mixed signal / RF blocks of IoT transceivers.
To bring in new ideas based on literature or experience for ultra-low power RF and/or analog / mixed-signal blocks architecture and design.
To contribute to the definition and specification of subsystems in collaboration with digital design, system engineering and validation teams to order to ensure the robustness and suitability of the design.
To support the validation team for silicon testing and participate in measurements as appropriate.
To take part in pre-sales and counseling with our customers and partners.
Requirements
Good communication with internal and external teams and partners.
Ability to work at different abstraction levels, from behavioral modeling and architecture tradeoffs down to transistor level design of CMOS or FinFET circuits.
Familiarity with: Cadence design environment, Matlab,
Curious and open-minded, you are looking forward to design of state-of-the-art RF circuits with an ultra low-power objective.
Experience and familiarity with some of the following fields is valued
Study, research and design of CMOS or FinFET analog and RF circuits with low-power and low-area constraints (up to 10GHz)
Simulation and statistical process variation analysis (Monte Carlo + PVT variations) of RF or Mixed-Signal subsystems
Behavioral modeling (either specification or model writing, in Verilog-A, Verilog or Matlab)
Design of RF blocks like LNA, PA, LO distribution circuits, PLL (analogue or digital).
Design of analog or mixed signal blocks such as low-power data converters, power management subsystems, bias circuits.
Lab measurements and investigation into measurements vs. design discrepancies
Layout experience (either RF or Data converters)
With a background of engineering in embedded electronic and RF transceivers,
you speak English fluently.
You are rigorous, versatile, are a team player, and have good interpersonal skills.
Experience: 10 years+
Share this post via:
---