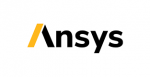 Summary / Role Purpose
The Senior R&D Engineer contributes to the development of software products and supporting systems.
In this role, the Senior R&D Engineer will collaborate with a team of expert professionals to accomplish development objectives.
Key Duties and Responsibilities
· Performs development activities, including the design, implementation, maintenance,
testing and documentation of software modules and sub-systems
· Learns and employs best practices
· Performs bug verification, release testing and beta support for assigned products.
· Researches problems discovered by QA or product support and develops solutions
· Works under the close supervision of a development manager
Minimum Education/Certification Requirements and Experience
· BS in Electrical Engineering, or related field with 5 years' experience
· Experience with EDA solution, EDA companies, semiconductor design companies, semiconductor foundries.
Preferred Qualifications and Skills
· Master's degree in Electrical Engineering
· Experience with using Ansys Totem, IC layout editor, spice simulation tool
· Knowledge of Ansys or other commercial CAE, CAD, EDA software
· Familiarity with circuit level and timing analysis of signal integrity applications
· Understanding of Electronic Migration, Electro Static Discharge and other IC signoff criteria
· Logical thinking and problem-solving ability
· Strong interpersonal and communication skills
· Sense of urgency, strong organizational and follow up skills
· Familiarity with TCL, Python or Perl
Share this post via:
---