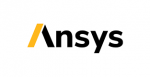 Website ANSYS
Date: May 26, 2020
Location: Canonsburg, PA, US, 15317
Company: Ansys
Ansys is the global leader in engineering simulation, helping the world's most innovative companies deliver radically better products to their customers. By offering the best and broadest portfolio of engineering simulation software, Ansys helps companies solve the most complex design challenges and engineer products limited only by imagination.
The Senior Software Developer will be in an integrated and dynamic Mechanics Business Unit (MBU) product creation team, responsible for designing, developing, and maintaining state of art capabilities in structural Finite Elements and advanced simulation procedures. To be considered for this position, successful candidates must have an in-depth understanding of Finite Element Methods, other Computational Mechanics principles and solid mechanics, strong programming skills, adequate academic or industrial experience in the related fields, and ability to work efficiently in a collaborative team environment.
ESSENTIAL FUNCTIONS
Design and develop efficient, robust, and customer oriented structural simulation features, according to project requirements and established quality standards.
Perform routine maintenance of core structural features, including structural elements and nonlinear simulation procedures (e.g., Rezoning and Nonlinear Adaptivity). Main responsibilities include defect resolution, performance assessment and enhancement, and high level technical support.
Conduct regular literature review and develop / enhance general structural analysis algorithms and Finite Element formulations.
Participate in product integration across business units to consolidate and migrate relevant structural simulation technologies, designs, and implementations.
Create development/Unit testing of new features.
Prepare product references, release documentation, demonstration manuals, and other technical / marketing materials.
Actively participate in team project planning, design sessions, and other team function.
Interact with project teams across business units to address corporate project requirements.
MINIMUM QUALIFICATIONS
Ph.D. in Mechanical Engineering, Civil Engineering, Engineering Mechanics, or Aerospace Engineering.
Strong scientific programming skills and experience in the implementation of Finite Element Analysis techniques.
Proficiency in FORTRAN, C/C++, Python, Microsoft Visual Studio environment.
Highly motivated with a strong work ethic.
Experience in research and development of Finite Element formulations or other discretization methods.
ADDITIONAL PREFERRED QUALIFICATIONS
Linux experience is highly desirable
Candidates with experience in coupled physics analysis, Isogeometric Analysis, composite simulations, damage and material modeling, and Computational Geometry are preferred.
Ability to meet timelines
Project planning, management & leadership skills
Ability to work well with peers and all level of management
Share this post via:
---