Senior R2G Application Engineer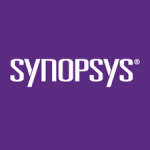 Job Description and Requirements
At Synopsys, we're at the heart of the innovations that change the way we work and play. Self-driving cars. Artificial Intelligence. The cloud. 5G. The Internet of Things. These breakthroughs are ushering in the Era of Smart Everything. And we're powering it all with the world's most advanced technologies for chip design and software security. If you share our passion for innovation, we want to meet you.

General Description
Primarily drives and participates in technical engagements on HPC design(CPU,GPU and DSP etc.) in China.
Key job functions included physical implementation (from synthesis to place-n-route) and signoff check (LEC, STA) for high-performance designs using advanced nodes (from 7nm to 3nm), leveraging the most advanced PPA optimization EDA technologies.
Uses in-depth product knowledge to provide technical expertise to sales staff and the customer through technical collaborations and product demonstrations.
Responsibilities
Working on latest Synopsys implementation solution Fusion Compiler to solve HPC design(CPU, GPU and DSP etc.) PPA challenges faced by Synopsys customers
Working on developing and debugging RTL-to-GDSII implementation methodologies and flows by collaborating with key stake holders
Providing technical solutions by identifying the design and/or EDA tool issues and provide appropriate solution for customers
Involved in deployment of new technologies on latest EDA versions and enable customers to migrate to newer versions achieving best PPA
Coming up with proactive understanding of customers pain point and come up with innovative solutions to address the same.
Closely interacting with Synopsys R&D team and product development team to develop future technologies.
Requirements
MSEE or BSEE or equivalent with 5+ years of related experiences
Have knowledge or hands on experiences on Synthesis and/or Physical Implementation flow
Ability to handle complete project with guidance through timely successful outcome
Proficiency in Synopsys synthesis or implementation tools is an advantage
The individual must be self-motivated and dedicated with strong debug skills
Requires proficiency in scripting (tcl / unix / perl)
Share this post via:
---