Senior Licensing Consultant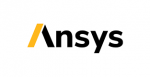 Summary / Role Purpose
The Senior Licensing Consultant is responsible for the license reviews (software audits) cycle in their territory, from identifying and developing opportunities, to analyzing the customer's assets, to conducting the audit, to supporting the negotiation, to regularize the customer's Ansys estate. The SLC will also provide guidance to the LC Specialists, sales team, and channel partners from securing internal approvals to leading to a resolution of the LC case.
Key Duties and Responsibilities
Coordinate with the external software auditors 
The SLCI will support the LC Specialists, external software auditors and legal firms to work on and settle LC cases, including generating reports for the software auditors, reviewing the overall strategy of each case, and tracking and reporting on the status of LC cases.
Directly manage Software Audits
The SLCI will review assets (entitlements), work with customer to collect licensing logs and any other relevant evidence, prepare a software audit report (ELP), support the reconciliation process, including defending the ELP.
Working with a cross-functional team, including external auditors, legal and Sales and Order Operations, agree on, document, and maintain the license review processes.
Coordinate and communicate with the key stakeholders to document in detail the license review process, including analysis phase, approvals, escalations, transfer to/from external auditors, reconciliation, and escalation to 3rd-parties.
Minimum Education/Certification Requirements and Experience
Fluent in English and in the local language of the territory
Must have at least 5 years of work experience in Software Audits
Bachelor's degree in engineering, business or Law, or relevant qualification or work experience
Preferred Qualifications and Skills
Experience in License Compliance, Intellectual Property Law, Software Asset Management, Software Audits
Demonstrated integrity and confidentiality
Ability to foster teamwork
Share this post via:
---